Ten Essential... iPhone Games
Gaming-on-the-go heaven
Product Round-up Despite Nintendo and Sony's cries to the contrary, the iDevices are fast becoming serious players in handheld gaming.
The big software companies have begun to realise this, and are now joining the indie developers in a fight for your cash. And, with the iPad entering the UK fray in late May, iGaming is set to explode into the mainstream.
To help you decide how best to spend your cash and waste your downtime, I've compiled a list of the top ten titles currently available.

Peggle
OK, this PC game has been around for a few years, and it has already graced numerous other platforms, but Peggle has found its spiritual home on the iPhone.
Engendering an almost Zen-like appreciation for pachinko trajectory and gravity - not to mention a new found love for Beethoven's Ode to Joy - Peggle consumes you to the point that it bleeds into your dreams - that's if you can put it down long enough to even attempt sleep!
Everything that made Peggle one of the most played and best appreciated casual games of all time is here in the iPhone version. Everything that is, except the soothing in-level music, which, conspicuous by its absence, at least doesn't detract from what is PopCap's and, indeed, casual gaming's greatest puzzler.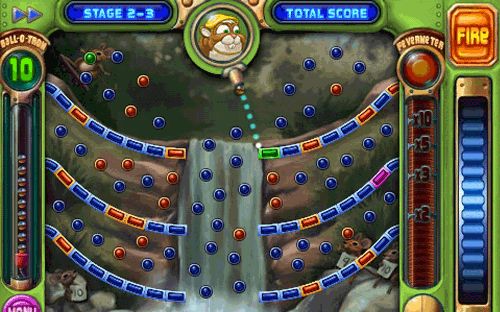 ---

Reg Rating 90%
Publisher PopCap Games
Price £1.79
More Info and Download Peggle

GeoDefense and GeoDefense Swarm
Dear Mr reghardware … utterly disgusted… travesty… editorial suicide… blah, blah, blah. Scream Plants vs Zombies until you're near apoplectic, and spit Star Defense and Fieldrunners out of your foaming mouth all you want, but FeoDefense and geoDefense Swarm are THE best tower defence games on the iPhone, fact!
A triumph of minimalism, Geo's pared back vector neons are a sumptuously beautiful complement to the iPhone's slick blackness, even if they owe more than a passing nod to Geometry Wars.
Starting tough and never relenting, the GeoDefense games have rightly earned the title of the most difficult Tower Defence games on the platform.
Swarm's open creep paths - which incidentally ease the difficulty somewhat - and the inclusion of online leaderboards via OpenFeint, make this version the most complete offering.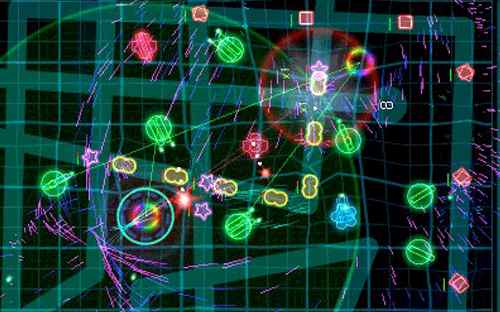 ---

Reg Rating 90%
Publisher Critical Thought Games
Price £1.19
More Info and Download geoDefense and geoDefense Swarm
Sponsored: Beyond the Data Frontier