Samsung R580 15.6in notebook
Entertainment centre
Review Such is the pressure on PC makers to come up with ever more compelling designs - let alone exciting internals - that they must get so absorbed in their work that they forget to check on what their rivals are up to.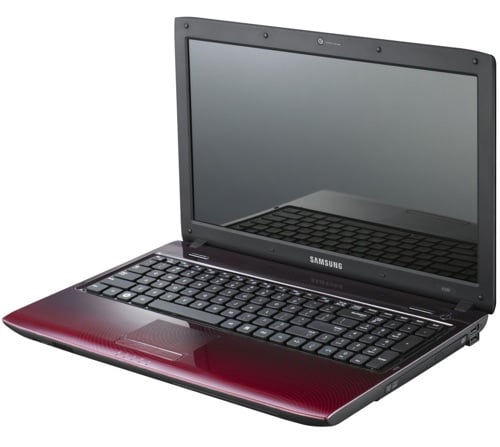 Samsung's R580: over designed?
Case in point: Samsung's new R580, a 15.6in entertainment-centric notebook that's all kitted out in a deep burgundy fading to black at the edges - all under a glossy, transparent veneer - that brings nothing to mind so much as LG's Scarlet series of HD TVs.
Come to think of it, the R580 owes a lot to Samsung's own tellies, too, and that's the way the world's going: computers as extensions of all the other home entertainment kit we clutter our living rooms with. Opening the R580 up, you'll notice that the screen bezel's satin black styling wouldn't look out of place on an LCD TV.
The display ditto, since it's a 1366 x 768 LED-backlit panel of the kind found on many a small 720p HD TV set. It's a resolution that's becoming increasingly commonplace on 15in notebooks, but for a screen of this physical size, the resolution really should be higher, at least 1920 x 1080 if the current fad for matching TV resolutions is to be followed.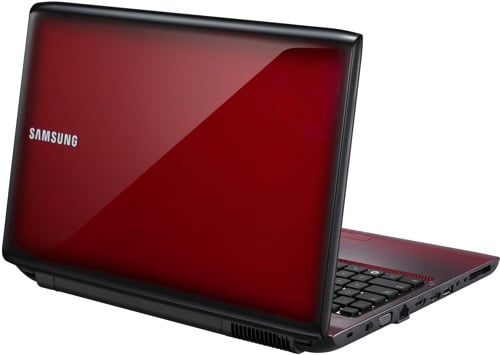 Captain Scarlet
The screen is driven by Nvidia's GeForce 310M GPU, which has 512MB of GDDR 3 memory of its own but can take some of the R580's 4GB of 1066MHz DDR 3 main memory too, if it needs to. For processing power, the R580 is equipped with Intel's 2.13GHz Core i3-330M, a two-core part with HyperThreading for four-core operation. The CPU has its own graphics core, but it's not used here.
Sponsored: Detecting cyber attacks as a small to medium business