Doro ProSound HS1910 Dect
Headset that's a Dect cordless in disguise
Review The Doro Prosound HS1910 may look like your average wireless headset, but this one stands out from the crowd. Not merely a headset, it's a cordless Dect phone in its own right.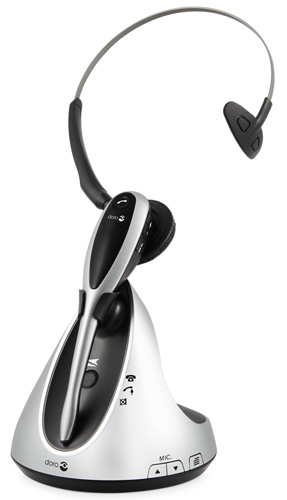 Doro's ProSound HS1910 Dect: ready to receive calls
The HS1910 comes with its own basestation ready to be hooked up to an analogue landline, but the headset part is compatible with the Generic Access Profile so if you already have a GAP-compliant basestation - contact the manufacturer if you're not sure - then you can register the HS1910 with it and just use the bundled unit as a stand and charger.
I tested the HS1910 with the headset paired to my antediluvian Panasonic cordless phone system. If the Doro works with something this old, it should work with just about anything upward of two string-connected cans.
The HS1910 can be connected to your existing home phone in a number of ways, the simplest being through a cable splitter, but you can also just plug the thing directly into a spare phone socket. While Doro reckons the ability to answer calls as a standalone unit is an industry first, the HS1910 isn't really designed to be your only phone.
To start with it doesn't have a ringer so unless you are keeping a close eye on the earpiece LED you have no idea you are being called. More to the point, it doesn't have a keypad so you can't make outgoing calls unless you have it hooked up to a regular phone you can use to dial out first.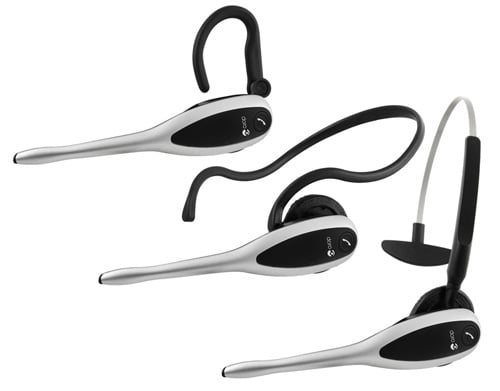 Wear it how you like
Both these issues could probably have been addressed without jacking up the price too much and would make the HS1910 rather more appealing to the average domestic user.