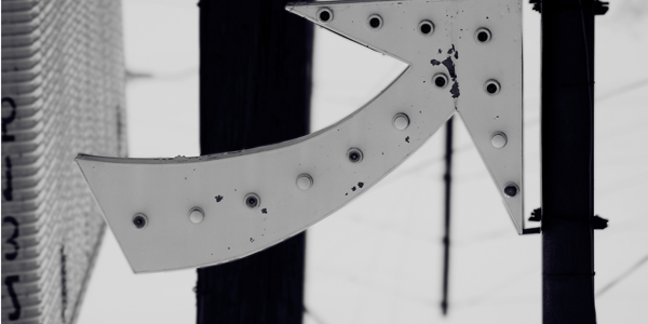 Comment HP is readying a three-layer storage product as part of its converged infrastructure strategy to collapse multiple server, storage and networking products into single high-level data centre IT units.
We won't call these HP V-blocks, though they are heavily virtualised and integrate server, storage and networking technology in the same fashion as the Cisco, EMC and VMware offering.
Up until now the storage part of the CI triad has been unclear. It's becoming less so as HP executives at the company's Technology@Work event in Frankfurt lifted the veil a little.
Garry Veale, EMEA StorageWorks VP, said an announcement will come in the second half of this year. We should envisage a three-layer offering with a storage drive enclosure, a "3U mount unit" as the base. Above this is a set of storage processor blades and topping this tasty filling is the storage management software. The 3U mount unit contains SAS or SATA or, presumably, solid state drives (SSD), and an active:active pair of controllers for high-availability. The supported interfaces will be iSCSI and Fibre Channel over Ethernet (FCoE), as well as Fibre Channel and InfiniBand.
We could think of the 3U Mount units as clever and protected JBODs (Just Bunches Of Disks), though HP disliked that analogy.
Customers will add 3U mount units to scale out capacity in a single virtual pool. They'll add storage blades to scale out processing capacity separately if they wish. Veale said: "All the storage IP will be in the software," and there are two parts to this.
There is the file and block storage, using a combination of LeftHand and Ibrix (scale-out NAS with a 16PB namespace) software, and also upper storage management functions such as deduplication, replication, thin provisioning and snapshots. This software will execute on the storage blades. There will be an integrated management facility using Command View, used today to discover, monitor and configure EVA arrays.
He contrasted this with today's EVA technology, hardware plus micro-code. HP is now moving to an architecture based on having a unit for capacity and network ports and blades for storage processing. This CI storage architecture won't affect the XP arrays, HP's tier one storage offering. The CI storage is for the mid-range, with Veale saying: "The world doesn't need another five 'nines' box like the XP, Symmetrix and DS8000," referring to the 99.999 per cent uptime offered by these high-end arrays.
His boss, EVP for enterprise servers, storage and networking David Donatelli, sang off the same hymn sheet - he probably wrote it, adding that the tier one array market was essentially flat. The big growth area was the mid-range with CIOs most concerned about increases in their file data.
When the CI's storage element arrives what does that mean for the existing P4000 (LeftHand) and X9000 (Ibrix) products? HP is not saying, and our view is that they will continue with the CI being for very large enterprise and public cloud data centres, and the P4000 and X9000 for SME and ordinary enterprise data centres, possibly using 3U mount unit hardware for capacity.
But the EVA is likely to be replaced by the CI storage unit. That probably means the storage processor blades will run storage personality software, such as LeftHand, Ibrix and EVA, with the deduplication and replication being common to these personalities.
The storage mount units will probably have simplified controllers compared to today's EVA, as the storage software in general executes in the storage processor blades leaving basic storage write and read and protection functions to the mount units. This puts us in mind of Xiotech's notion of simplified storage elements being told what to do by upper-level storage software running in servers. And what is an HP storage processing blade but a specialised server?
Our intimation is that HP will offer different flavours of CI storage units. There could be a scale-out NAS unit, a block storage unit, a unified file and block unit, a deduplication unit and so forth, all courtesy of software licenses but using common hardware. Asked about whether HP will offer unified file and block storage, Donatelli smiled sweetly and said: "You'll have to wait and see."
Veale mentioned that HP is also looking for a new architecture for scale-out cloud storage using Ibrix technology.
Donatelli is making his mark here. HP is hoping that its ability to controlled its own converged stack destiny through it having sever, networking and storage design technology in-house will give it a substantial advantage over other integrated IT stack vendors like IBM, the VCE group of VMware, Cisco and EMC, and HDS and Dell, none of whom, it happily points out, need more than two elements of the server, storage and networking triad.
HP's three-layer storage product is entirely made by the company itself, while its competitors have to use outside producers for parts of their converged IT stack. HP says it will provide a better integrated product than its competitors. ®
Sponsored: Ransomware has gone nuclear