Viewsonic ViewBook 130 ultra-slim laptop
Wanted: killer feature
Review The slimline design and silvery-grey finish of Viewsonic's ViewBook will prompt inevitable comparisons with Apple's MacBook Air - reviewed here. The ViewBook is only about half the price, though, so Viewsonic is obviously hoping to attract people that can't manage the MacBook Air's hefty price-tag.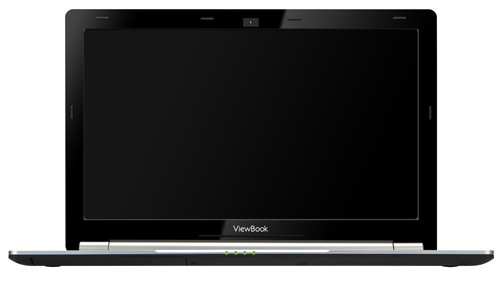 Viewsonic's Viewbook 130: something in the Air tonight
There's certainly a superficial resemblance, as the use of similar 13.3in LED-backlit displays means that that the two machines are almost identical in terms of width and depth. However, the ViewBook can't match the super-slim profile of the Air. Even so, it's still light enough to pick up easily with one hand and slip into a bag when you're on the move.
The ViewBook is crammed with a much wider range of connectivity options than the Air: VGA and HDMI interfaces for connecting to external displays; two USB 2.0 ports on the sides; Gigabit Ethernet; a multi-format memory card slot and an ExpressCard bay; and audio connectors for headphones and an external microphone.
You'll find a third USB port tucked, somewhat inconveniently, around the back of the unit, and there's a 1.3Mp webcam located just above the screen. It's got a built-in microphone for the webcam, and stereo speakers too – although Viewsonic's claim that the speakers provide "1.5W of awesome power" is just daft.

Nice and slim
Build quality is adequate, but not exactly something to write home about. The ViewBook is reasonably robust, but the lightweight plastic casing has a cheap and cheerful feel to it. While the alphanumeric keys on the keyboard had a nice, solid feel to them, the space bar tended to rattle rather annoyingly when we started to type more quickly. The trackpad's a bit small too.