Phones 4U not responsible for iPhone sex appeal survey
Nothing to do with us, claims retailer
UK mobile phone retailer Phones 4U has distanced itself from research released yesterday that claimed women are more likely to fancy men who own iPhones.
The study, which relied on the testimony of 1500 British women, found that 54 per cent of respondents said they would more likely date a guy if he owns an Apple handset. Just over a third of them - 37 per cent - said that owning the iPhone makes a bloke seem more reliable.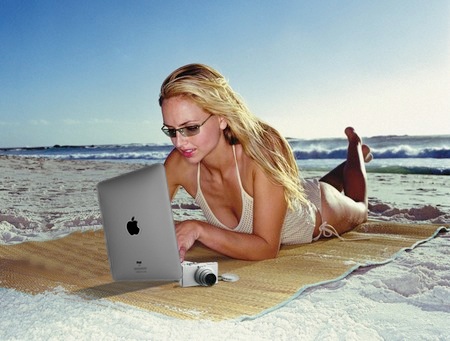 'Hmmm.... iPad owning non-smoker... oh yes'
Phones 4U said the survey had been conducted without its knowledge and the findings made public in its name without the retailer's "knowledge, consent or approval".
The information was posted by a company called Sticky Eyes which Phones 4U described as its "digital marketing agency", though that relationship may now be under review, we suspect.
That means this quote: "There's just something about a man who's good with computers that makes him more trustworthy. If he's got the cash for an iPhone then he must be very good at his job, too", from Lucy, a 23-year-old primary school teacher from London, didn't come by way of Phones 4U after all. ®
Sponsored: Your Guide to Becoming Truly Data-Driven with Unrivalled Data Analytics Performance