HPC storage vendor Panasas hot swaps CEOs
Pairman replaces Stahan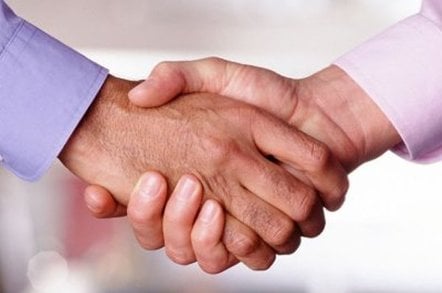 HPC storage supplier Panasas has installed a new CEO, Faye Pairman.
Just days after announcing its entry into the HPC archive product space with PAS HC, CEO Randy Strahan is being replaced by Pairman.
"[Paiman] will be instrumental in taking Panasas to the next level," that prime corporate speak cliche, according to Panasas chairman Jonathan Feiber. He said she has a "record of driving strong growth strategies." She was president and CEO of 3ware, and then SVP and general manager of AMCC when it bought 3ware. Before then she was the CEO of Redline Networks.
It's not as if Panasas has not been growing though. Under Strahan's rule it had a 25 per cent revenue growth in recession-blighted 2009 and doubled its customer base. Revenue in the first quarter of this year increased 46 per cent compared to the year-ago quarter.
Randy Strahan was previously a CEO at Telmax Communications and he is, according to his old Panasas bio, "also affiliated with Mohr Davidow Ventures where he assists portfolio companies develop operations strategies. He has successfully served as interim CEO at a number of MDV's early stage investment companies."
Ah, interim CEO, the penny drops; Panasas chairman Jonathan Feiber is a managing partner at Mohr, Davidow Ventures. Initial funding for Panasas, which was started up in 1999, came from MVD with a $10m investment.
The VCaps are setting up the company for a growth spurt so they can make the money they want/deserve/need in an IPO or acquisition. Strahan's job, leading Panasas in its early growth phase, is done. In comes Pairman.
Her prepared statement said: "I look forward to building on the company's success and technology leadership, and continuing to make our customers' experience with Panasas exceptional." Yeuch; more corporate speak. We suspect her actual job spec is to take Panasas into an IPO or an acquisition.
Strahan is staying on as a Panasas advisor; not for long one suspects. ®