Official airport iPhone app prompts privacy fears
Heathrow Guide demands personal data
The British Airports Authority (BAA), owner of Heathrow, has released an app for both iPhone and Android handsets that aims to aid aviators make the most of the their passage through through the airport.
However, it is already drawing flack from downloaders for demanding personal details such as name, email address, date of birth and mobile phone number before allowing them to access its features.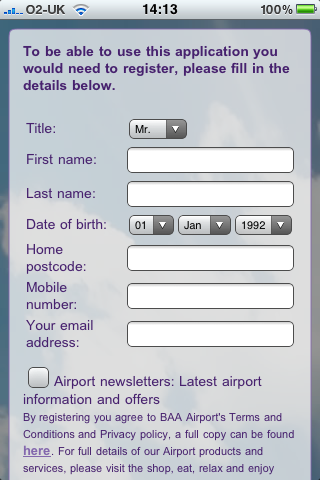 The app's first reviewers at the iTunes App Store wonder, not unreasonably, why the software needs this information. Earlier today, we asked BAA to comment but it has yet to do so. We'll update the story if it does in due course.
Once past the registration data, Heathrow Airport Guide provides all the information you'd expect to find on the airport's website: terminal maps, airport news, check-in details and so forth.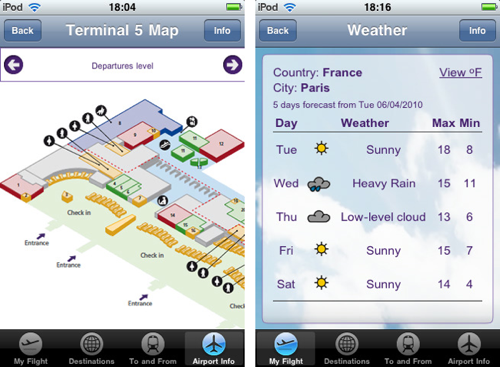 BAA is currently offering a 'Pro' version of the app which also inlcudes flight updates, flight progress tracking, six months of scheduled flight timetables and five-day weather forecasts for over 220 locations around the world.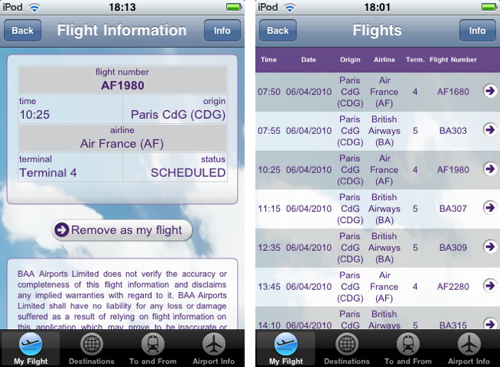 Heathrow Airport Guide Pro is free for now, but goes up to £1.79 on 1 June. At that point, BAA will release a free version that lacks the flight updates, timetables and weather data.
You can download the iPhone/iPod Touch version here. The Android release is available through the Android Marketplace, and a BlackBerry version is due to land at some point in the near future. ®
Sponsored: How to get more from MicroStrategy by optimising your data stack