VMware sales up smartly in Q1
Eight-figure Euro deal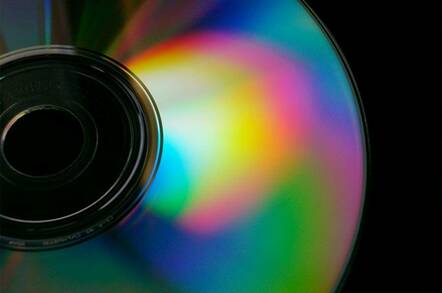 VMware may be the juggernaut of the server virtualization racket right now, but its bottom line is showing the signs of intense competition from Microsoft, Citrix Systems, Red Hat, and Oracle.
In the first quarter ended in March, VMware posted sales of $633.5m, up a sweet 34.7 per cent from last year's first quarter, when sales were up only 7 per cent to $470.3m because of the Meltdown and despite the enthusiasm for server virtualization. Even during the Meltdown, VMware was able to boost net income by 62 per cent in the year-ago quarter, but in the first quarter of 2010, even with a 35 per cent boost in revenues, net earnings only rose by 12.1 per cent, to $78.4m.
What gives? Or more precisely, what is taking all that money?
License revenues at VMware rose nicely in Q1, up 21.5 per cent, and services revenues shot up like an ICBM by 50.7 per cent to $321.4m. Those services revenues are driven by the increasing installed base of the ESX Server hypervisor and its related tools as well as for the services that VMware peddles to help companies install and use its complex virtualization software, which ironically is used to simplify IT and make it more malleable.
The problem at VMware is that costs are up across the board. The cost of delivering those licenses nearly doubled to $40.1m and services costs rose by 25.4 per cent to $68.5m. Research and development costs rose by 31 per cent to $138.1m, and sales and marketing costs increased by 40.7 per cent to $216.8m.
Yes, VMware is spending more than a third of its revenue on marketing - and has to do so because it is up against Microsoft for lucrative Windows server virtualization contracts. By the way, VMware has spent this much of its dough on sales and marketing for the past three years, since Hyper-V entered the market first as a possibility, then as a product, and finally as a product that had most of the features it needed to compete with ESX Server.
In a conference call with Wall Street analysts, VMware's chief financial officer Mark Peek said that the demand pickup that the company saw in the final quarter of 2009 continued - somewhat unexpectedly - into the first quarter. This mimicked a Q4-to-Q1 sequential sales uptick at server maker IBM, which said the same thing earlier this week. Normally in the IT racket, the first quarter is smaller than the prior fourth quarter.
Peek added that VMware was "not yet ready to assume that the world's economy was robust" and that the company was benefiting from many months of pent-up demand thanks to the Meltdown in late 2008 and early 2009, plus the anticipation of the vSphere 4.0 stack, which did not begin shipping until the middle of 2009. Comparisons to the first quarter of 2009, when VMware saw license sales fall by 12.6 per cent, are easy ones.
Peek said that VMware saw a shift from its Enterprise Plus high-end virtualization bundles and down towards the vSphere packages aimed at small and midrange businesses, and "maintained strong discipline on product discounting," which would appear to suggest that VMware held its pricing but which more likely meant VMware cut prices enough to close the deals. With average selling prices holding more or less steady with 2009, when there can be little doubt that there was plenty of discounting going on, this is a reasonable conjecture. But that's reading into what Peek said, which was just vague enough to leave Wall Street analysts scratching something - perhaps their heads.
VMware said it closed an eight-figure enterprise license deal in Europe during the quarter, with $8m of it being for software licenses. That leaves more than $2m for services and quite possibly a lot more, and making it the largest ELA deal that VMware has inked in the past year. (Why VMware can't just say it was a $12m or $15m or $17m deal including both licenses and services and level with everyone is a mystery.)
Peek said that business was particularly strong in Europe, China, and Japan. Sales in the US were up 30 per cent to $317m, and international revenues rose by 40 per cent to match US sales at $317m. Peek said that ELAs represented "the mid-teens" in terms of percentage of total deals, and that deals worth $50,000 or less represented about half of total orders in the quarter.
VMware ended the quarter with $2.76bn in cash and equivalents, which is eaten into a bit on the balance sheet by the $450m it owes parent company EMC for an IOU. That's plenty of cash to continue to make trouble for Microsoft, Oracle, Citrix, and Red Hat. And VMware has $1.4bn in deferred revenues, so don't go thinking it will be so easy to knock over. But until VMware brings more to the bottom line, Wall Street probably won't be happy.
A lot of the increased costs come from rising headcount. As the December 2009 quarter ended, VMware had 7,100 people on staff. Including Zimbra, RTO Software, and the Ionix units it took from parent EMC, VMware ended the quarter with 7,700 people.
Peek said that there is not another eight-figure deal in the pipeline, and added that for the second quarter, VMware was being conservative with its expectations of revenues being anywhere from $634m to $655m, which is flat to up 5 per cent or so. VMware expects a sequential decline in software license sales, too, for Q2. For the full year, VMware expects sales will range from $2.625bn and $2.725bn (a few more significant digits for an estimate, please!), which represents growth of between 30 and 35 per cent compared to 2009.
Paul Maritz, VMware's president and chief executive officer, said on the call that VMware would update the ESX Server hypervisor, its related vSphere stack, the vCenter management tools, and the View desktop virtualization products this year, but did not really say much about what the updates would include. ®