HDS takes on Cisco/EMC with unified computing platform
Premature announcement?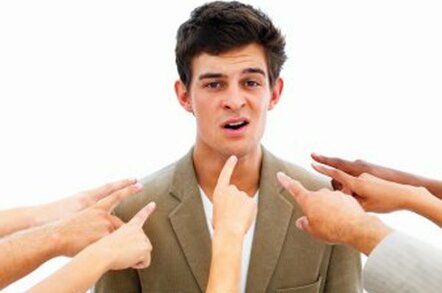 Hitachi Data Systems (HDS) is taking on the suppliers of integrated IT stacks by offering its own unified compute platform, comprising servers, storage, networking and orchestration software.
The unified compute platform offering will be available to order as single 19-inch rack entities, and use Hitachi server blades, USP-V high-end storage arrays, VMware and Hyper-V hypervisors, and Fibre Channel and Ethernet technologies. The SKUs include "an intelligent orchestration layer for automated dynamic management of servers, storage, network and applications as a collective unit".
HDS has also signed a worldwide OEM deal with Microsoft to ship Windows Server 2008 R2, Microsoft's System Center suite and SQL Server 2008 products, with its unified compute platform and generally (we suppose).
There is no news of any similar networking component deals - HDS does not own its networking technology - nor is there any detail on exactly what networking technologies or products are involved. For example, the announcement does not mention FCoE (Fibre Channel over Ethernet), a key networking convergence technology.
HDS has now signalled it is entering the lists against the VCE coalition and its V-Blocks (VMware, Cisco and EMC), HP and its Matrix, IBM and Oracle with its app-to-storage integrated stack. Dell and IBM are also making integrated stack moves. The advantage is said to be more efficient and easier to scale data centres.
Like HP's Matrix, HDS has decided to use Microsoft as a way of combating EMC, VMware and Cisco, the perceived leaders in this space.
Microsoft System Center Operations Manager, System Center Virtual Machine Manager and Windows Server 2008 R2 will be tightly integrated with Hyper-V. Hitachi Dynamic Provisioning and the Hitachi Storage Cluster for Microsoft Hyper-V are also included. However there is no HP-like announcement of a jointly-funded development initiative with Microsoft.
This pro-Microsoft stance is unlike that of NetApp which has, so far, aligned itself with Cisco and VMware for its integrated stack effort.
John Mansfield, HDS' global solutions strategy and development SVP, talked of UCP being "automated, virtualized, cloud-ready and sustainable". It looks like the two key aspects of UCP are the joint VMware and Hyper-V support and the orchestration layer, although the latter is not fully developed.
HDS states its "orchestrated provisioning and efficient process execution along with deep SAN integration will deliver extreme scalability and reliability for robust disaster recovery and high availability systems. This intelligent management, tightly integrated with reliable hardware, will enable unprecedented 'worry free scaling' of large numbers of virtual machines."
Targeted customers are those with massive scalability requirements, or ones looking to transition to a private cloud within their data centers.
HDS anticipates general availability of its unified compute platform in early 2011, meaning this is a pre-announcement - vapourware, slideware even. A slide deck (pdf) is available. There is no pricing information but there are demos of the high availability features of UCP, through a live disaster recovery demonstration from a simulated datacenter failure, at this week's Microsoft Management Summit.
HDS blogger Miki Sandorfi, the company's Chief Strategist for File and Content Services, wrote: "We'll be working with customers and partners over the coming months to start testing, integrating and designing solutions." Why didn't HDS wait six months, get it ready and show us something that actually works? ®
Sponsored: Detecting cyber attacks as a small to medium business