El Reg PARIS team unboxes some toys
Lights, space cameras, action...
Vids El Reg's Paper Aircraft Released into Space (PARIS) team has been busy acquiring some toys for our world-beating attempt to boldly put the Vulture 1 paper plane where no paper plane has ever been put before.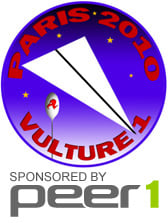 While work on the Vulture 1 release mechanism, which will separate the vehicle from the main payload, continues to cause us a few headaches (largely due to lengthy discussions down the boozer as to how the damn thing will work), we have made progress on the programme's imaging capabilities.
A couple of weeks back we took delivery of the first three mission cameras: A Kodak Zx1 video camera, a Canon PowerShot A560 and a FlyCamOne. The first two are destined for the main payload, while the last will record Vulture 1's triumphant rise and subsequent majestic glide to Earth.
We've been giving the A560 the Canon Hack Development Kit treatment, and have successfully managed to get it running a BASIC script intervalometer, thanks to Reg code chappie Murray Walker. The results of that jiggery-pokery will be revealed in due course.
There's not much to say about the Zx1, expect that it's basically a point-and-shoot affair packing a 32 gig SD card which should see it through the entire flight capturing 720p HD imagery.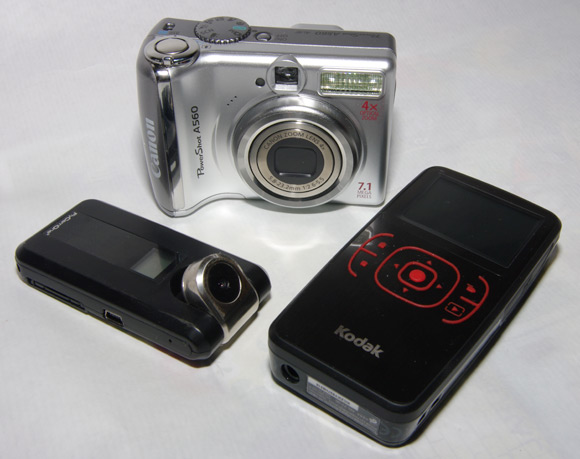 And here, for your viewing pleasure, is a quick bit of footage from the Zx1, mounted atop the PARIS command vehicle, and available right now on our dedicated YouTube channel:
We gave the FlyCamOne a spin, too. The camera grabs a frame every four seconds, and we combined some stills to create our very own version of Street View in an animation stylee*:
Well be doing a similar test of the A560 shortly, and will post a vid of that when it's done.
Other current activity down at the PARIS workshop includes preparation of the main payload GPS tracker - designed to enable post-flight recovery of the big styrofoam box containing all the goodies.
We're also tackling the Vulture 1 design, although the aforementioned unresolved release mechanism is limiting what we can currently do.
There'll be more news in about a week or so, including a shock revelation regarding an additional piece of main payload kit. ®
Bootnote
* The first person to identify this route can award him or herself a hearty tankard of foaming ale this fine Friday afternoon.
Sponsored: Becoming a Pragmatic Security Leader