Commodore 64 may come back as Warren Beatty
The C64 is dead. Long live the C64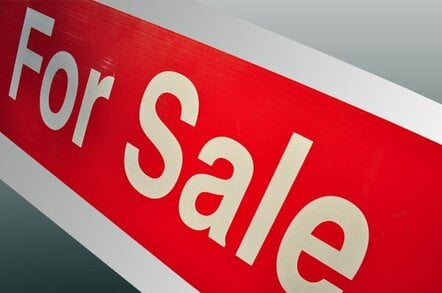 When the Commodore 64 returns from the dead, it may not be called the Commodore 64.
In mid-March, a company calling itself Commodore USA unveiled what appeared to be a new incarnation of the iconic early-80s machine. "You fell in love then. Fall in love again," the site said as it dissolved from an image of the original Commodore 64 to a slightly-less-retro machine with, yes, a built-in keyboard. According to the site, this apparent reincarnation of the Commodore would include not a mere 64 kilobytes of memory, but a 64-bit quad-core processor - plus Gigabit Ethernet, a DVD-RW drive, and a 500GB hard disk.
The site - which has a retro look of its own - said the machine would debut in June, and according to Barry Altman, the man behind the company, it's still set for a June arrival. But when Altman originally launched the site, he didn't have the rights to the Commodore name. And now he says the company has merely secured the temporary right to use the name as he negotiates a more complete deal. And if he does secure the rights, he's not quite sure the machine will be called the Commodore 64.
"We're still toying with that," Altman told The Reg today. "We could call it a Commodore 64, 'cause of the 64-bit processor. Should we or not? I don't know."
Altman says he slapped the Commodore name and logo on his site in an effort to, well, locate the rights holder. That way, he could negotiate a deal that would allow him to slap the name and logo on his site. "It's such a convoluted entanglement of corporations and subsequent corporations and sell-offs and resales of that trademark over the years, it was very difficult to determine who the real trademark owner was - or is," Altman explained.
"We wanted to go to the dance. We didn't have a partner. In order to entice whoever that legal entity was or is, we just put the logo up on our website."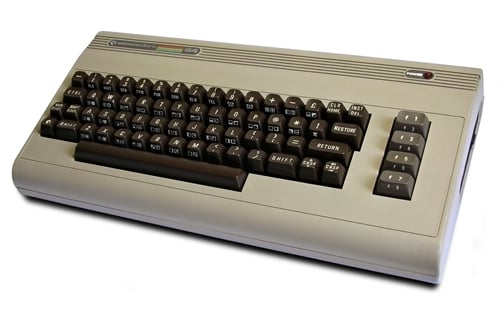 Commodore 64
Altman was then contacted by Taco van Sambeek, who represents the Netherlands-based Commodore Gaming, a company founded in 2005 with the intention of "re-launching the classic Commodore 64 experience on various platforms."
Altman and van Sambeek both tell us they attempted to negotiate a deal that would license the Commodore name to Altman's Commodore USA. But although Altman seemed to indicate he had secured the rights last month, this was not the case.
Commodore Gaming doesn't actually own the rights. It has merely licensed the right to use the name for gaming ventures, and though the company apparently has the power to pass a similar right to a third party, it can't license the name for more general purposes.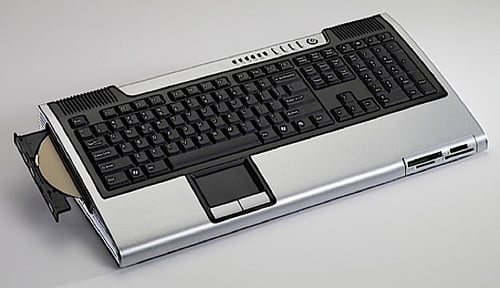 Commodore 64 reincarnate
According to Altman and van Sambeek, the rights are now controlled by a company known as Commodore Licensing BV, a remnant of the now defunct Commodore International. That's not the original Commodore International that first introduced the C64. It's another Commodore International. But more on that later.
After talks broke down with Commodore Gaming, Altman says, he negotiated temporary rights from Commodore Licensing BV. "We are in contact with the party that is the licensor of the Commodore trademark, and we have, in writing, a statement from that company that we can use that trademark during the period while we're in negotiations for the trademark," he told us.
He declined to say who - specifically - he was dealing with. But according to van Sambee, a man named Eugene van Os serves as managing director of Commodore Licensing BV, and this is confirmed by a LinkedIn profile. van Os did not immediately respond to a request for comment.
In any event, Altman says his Commodore 64-like machine will launch in June - with or without the Commodore name.
The all-in-one Commodore 64 debuted in August 1982 from (the original) Commodore International, and it sold for a mere $595, a dirt cheap price tag that eventually dropped to $199. "We made machines for the masses," Commodore International founder Jack Tramiel said on the machine's 25th anniversary, before a nod to the man sitting beside him, Apple co-founder Steve Wozniak parked on the dais beside him. "They made machines for the classes."
According to Tramiel, his company sold almost half a million Commodore 64s each month before he left in 1984, and he estimates that between 22 and 30 million C64s were sold before the machine finally departed this world.
In 1994, Commodore International declared bankruptcy, and since then, the rights to its name have bounced across several European companies. Originally, they went to a German retailer known as Escom, before moving to the Netherlands-based Tulip Computers. Then, in 2004, they were purchased by another Dutch outfit, Yeahronimo, which eventually changed its name to, yes, Commodore International.
The second coming of Commodore International is now bankrupt. But it lives on as Commodore Licensing BV - and various other legal entities. Or so it would seem. ®
Sponsored: Detecting cyber attacks as a small to medium business