Ten Essential... iPhone Accessories
There's an add-on for that

Mophie Juice Pack Air
The Juice Pack fits around the iPhone like a glossy black case, but it's actually a 1200mAh back-up battery that feeds the handset through its dock connector. It effectively doubles a 3GS' battery life, though the downside is it also doubles the iPhone's thickness - and significantly ups its weight. You can charge it in situ thanks to a micro USB port, and Mophie has equipped it with both a capacity readout and a switch so you can keep it fully charged until the iPhone's own battery is flat.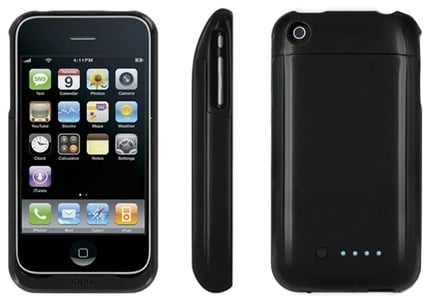 Reg Rating 65%
Price £70
More Info Mophie

Apple World Travel Adapter Kit
There are cheaper multi-country AC-adaptor-and-plug sets but none we've seen matches Apple's own for elegance or sheer darn ease of use. Like other adaptors, each plug clips into the figure-of-eight slot built into the transformer, which sports a USB port as its output. There's no messing with sliders, locking clips or anything else - it just works. Ours has been to the US, Australia, China and various European states, all without a spot of bother.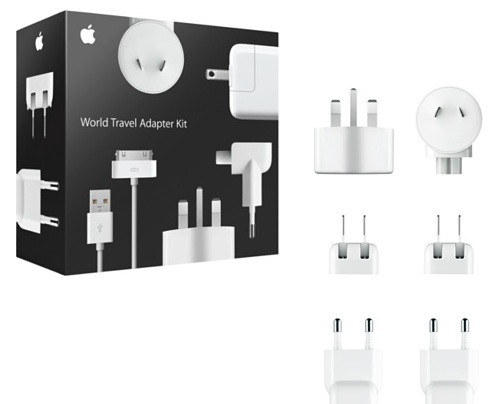 Reg Rating 90%
Price £30
More Info Apple UK