Apple updates MacBook Pro notebooks
Nvidia Optimus technology on board?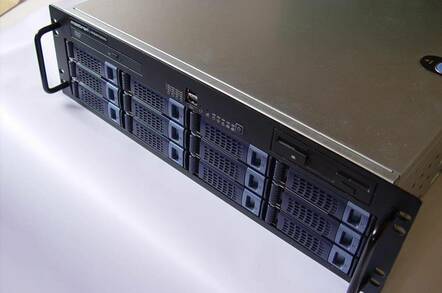 Updated Apple has updated its MacBook Pro laptop line, promising not only faster processors and better graphics but also a longer battery life.
The 15.4in Pro gets a choice of 2.4GHz and 2.53GHz Core i5s, both with 3MB of L3 cache. The machines can make use of the on-CPU graphics core or Nvidia's GeForce GT 330M 256MB GPU, which is also installed in the machines.

"Apple's automatic graphics switching determines which graphics processor an application needs and switches instantly between processors to deliver peak performance and long battery life," the company claimed, but it's clearly using Nvidia's Optimus technology.
There's also a 15in Pro with a 2.66GHz, 4MB L3 Core i7 and 512MB of VRam connected to its GT 330M. The 17in Pro also has a 512MB GT 330M, but only a 2.53GHz Core i5 CPU.
The 13.3in Pros still use Core 2 Duo processors, upgraded to 2.4GHz and 2.6GHz, and fitted with Nvidia's GeForce 320M integrated graphics.
All the MacBook Pros have at least 4GB of 1067MHz DDR 3 memory, slot-load 8x multi-layer DVD writers, 802.11n Wi-Fi, Gigabit Ethernet, a Firewire 800 port, two or more USB 2.0 ports and an SD card slot. They have Mini DisplayPort connectors for external monitors, and the 17in machine has an ExpressCard 34 slot.
Prices range from £999 for the 2.4GHz 13.3in machine to £1899 for the 17in Pro. Some models are available now, others within five days. ®
Update
No, it's not Optimus