Ten Essential Android Apps
The mobile applications to download first
Product Round-up You've taken delivery of your shiny new Android handset, you've logged into the Googleverse and now you're thinking 'what next?'. Well, you can start by downloading the following ten apps that will help you get the most from your handset. Whether you want to read, write, chat, work, travel, watch some TV or just to keep your handset in tip-top form there is an app for that.

eBuddy
eBuddy ticks all the mobile instant messaging boxes. It supports MSN, Yahoo, AIM, GTalk, Facebook, ICQ and MySpace, lets you access multiple accounts from the one screen and can be left to run in the background if you want to use your phone for something else. The screen layout is well thought out, letting you conduct multiple chats at the same time without writing something inappropriate to your mum when you have her on one screen and your inamorata on the other.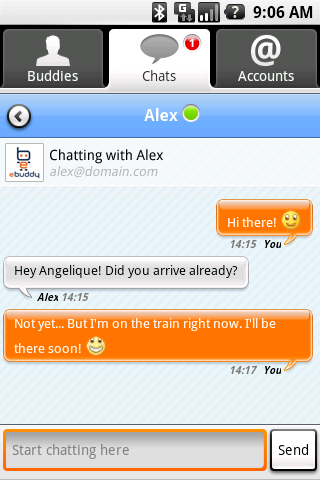 Reg Rating 90%
Price Free
More Info eBuddy

Twidroid
Not the most colourful or decorative Twitter application, but it makes the most use of the available screen acreage and, frankly, we prefer it to either HTC or Motorola's Twitter clients, or Tweetcaster for simplicity of use, stability and clarity of presentation. Upgrade to Twidroid Pro for €3.39 (£3) and you can add multiple accounts, change themes, access some rather decent widgets and get a shake-to-refresh function, but we can live without those so the free version is our recommendation.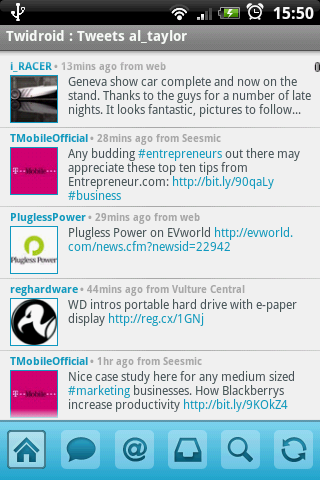 Reg Rating 80%
Price Free for basic app, £3 for Pro version
More Info Twidroid