Asus Home Server TS Mini
The ideal Nas box for newcomers?
While the TS Mini takes advantage of the features of Windows Home Server, like all other such devices, it suffers from a lack of support for features such as Raid and Mac OS X's Time Machine. Fortunately, Asus has spared its users from the torment of barely functional bloatware such as the difficult-to-remove McAfee Total Protection found bundled with other Windows Home Server boxes.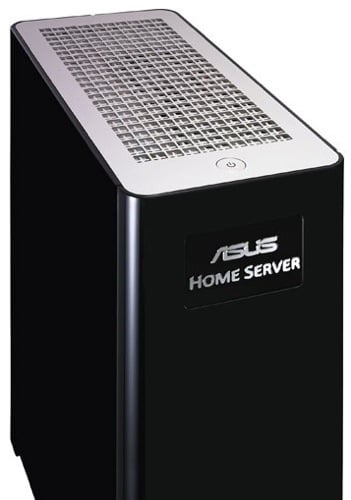 YOUR CAPTION HERE
When it comes down to performance, the TS Mini truly shines, being the fastest Windows Home Server unit we've reviewed and the fastest multi-disk Nas box we've ever had in. Take a gander at the graphs to see how it compares to some of other recently reviewed devices.
The TS Mini certainly packs enough bandwidth to keep most users happy, performing streaming tasks flawlessly. Whether it's simply playing music or sending out 1080p video content, the TS Mini can't be faulted for its smooth operation.
But don't take Asus up on its claim that the Mini is "a good choice for 24/7 non-stop data centre operations". Whilst Asus may be referring to the measurably low power consumption of 25-28W, Windows Home Server doesn't provide enough redundancy – even when coupled with WebStorage – to maintain data integrity in the case of disk failure as there's no Raid support of any kind.
Verdict
You may want to think twice before filling a small room with TS Minis in an attempt to run your own data centre, but it certainly is highly recommended as a home media server. Windows Home Server may be too restrictive for the hardcore Nas boxer, but for average Joes, Asus has crafted a fine server which will fulfil the needs and requirements of most to a highly satisfactory level. ®
More Nas Box Reviews...

Freecom
Network
Media Centre

Netgear
ReadyNas
NVX

Iocell
NetDisk

Buffalo
Linkstation
Duo

Asus Home Server TS Mini
A two-drive Windows Home Server unit for folk new to home network storage.
Price:
£350 (500GB) £500 (2TB) RRP