Buffalo MicroStation 32GB external SSD
The USB Flash drive evolves into an HDD killer
The two models on offer are more expensive too. PNY's 32GB Attaché Original - reviewed here - cost £75 when it was tested in October 2009. The 32GB MicroStation retails for around £99 - almost double what the Attaché is now going for.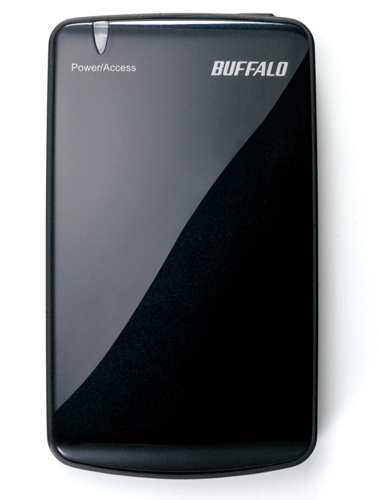 Smaller than a typical 1.8in external HDD
Corsair's much faster Flash Voyager GT drive - which won Reg Hardware's Editor's Choice award in the group test - can be had for a little as £76 these days. Ditto the then overly expensive but fast 8GB Lexar JumpDrive Lightning, which is now no longer in production though still available online.
Price differentials like these matter less when you're getting something extra for the premium you pay. Buffalo certainly provides more software than these two other products: Memeo AutoSync back-up software and the Secure Lock Mobile encryption utility, both for Windows, plus a Turbo USB driver for Windows and Mac OS X.