HTC Desire
Living up to its name?
And speaking of videos, they look beautifully sharp on the 3.7in AMOLED screen. It can play MPEG4 and WMV files – alas, no DivX – and there's the option to view them in their original resolution or stretch them to fit the screen's dimensions; a simple trick that goes a long way to making longer films watchable on a phone screen. The standard Android music player is present and correct and there's nothing really wrong with it, since it organises your tunes, playlists and cover art neatly and efficiently. It would have been nice to have a graphic equaliser accessible directly from the player, but it can play MP3, AAC, WMA, Ogg Vorbis, WAV and MIDI files.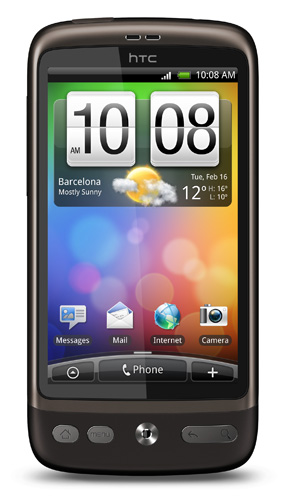 Arguably, the best Android smartphone around
The supplied headphones aren't great, and not just because of their distinctive design which marks them out clearly as HTC while making them feel a little awkward in the ear, but are also distinctly bass-light. Easy enough to switch them for another pair via the 3.5mm jack plug or A2DP Bluetooth connection though. I liked the FM radio though with its virtual dial.
There's 512MB of memory on board but you can bump that up to 32GB from the micro SD card slot hidden under the back cover. The basic version of QuickOffice on board will allow you to view Word, Excel and PowerPoint files but not create them (though you can of course download a full version if you pay for it).
Battery life isn't remarkable, but fortunately it's not remarkably bad either, rewarding us with a good day and a half of extensive use, though we did adjust screen brightness downwards at one point and made sure we didn't keep any unwanted apps running in the background.
Verdict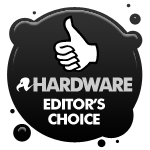 The HTC Desire is a terrific smart phone that improves on the already high standard of the Legend with its bigger screen and increased processing power. It has to sit above its near-twin the Google Nexus One too, and does so thanks to the Sense interface and trackpad. Unless you're an Android purist, the Desire is the one to go for, as its roughly the same price. It beats the iPhone in terms of its phone spec while matching it for just about everything else unless you're married to iTunes for your media. ®
More Android Smartphone Reviews...

LG
InTouch Max
GW620
Google
Nexus
One
Motorola
Milestone
Samsung
Galaxy
Portal

HTC Desire
Android touchscreen smartphone with a media and social networking focus.
Price:
£440 or free with contract RRP