Panasonic Viera TX-P46G20 46in plasma TV
HD Freeview and HD Freesat set, anyone?
Review Bursting at the seams with cutting-edge tech including dual HD tuners, both Freeview and Freesat, the Full HD TX-P46G20 is Panasonic's highest-spec'd, non-3D, plasma screen. Functions such as 600Hz Sub-field Drive Intelligent Frame Creation Pro, Infinite Black contrast and a THX viewing mode supposedly combine to deliver knock-out pics from whatever source you care to throw at it.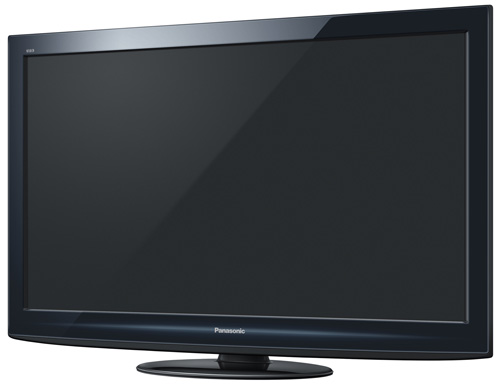 Best of both worlds? Panasonic Viera TX-P46G20
Equipped with just about every digital and analogue input under the AV sun including an Ethernet jack, SD card slot, dual USBs, a Mini D-sub and four v1.4 HDMIs (one of which has the latest audio return path) the 46in P46G20 is the best connected TV this side of Tokyo. You can even record direct to hard disk or hook-up wirelessly to a router with an optional USB adapter, plus the set is DLNA-compliant.
The panel sits on a solidly built pedestal and its styling is understated, maybe a tad boring even. But the fingerprint-loving piano black frame I reviewed is preferable to the alternative grey version, which is really dull and won't help with black levels.
Few users are likely to use Freesat and Freeview HD tuners simultaneously but those that do will be pleased to know that installation of both is quick and easy. To try the set's Internet TV service I connected to my BT Home Hub by Ethernet without any difficulty at all and was able to explore the fledgling VieraCast's rather meagre and eclectic offering of channels.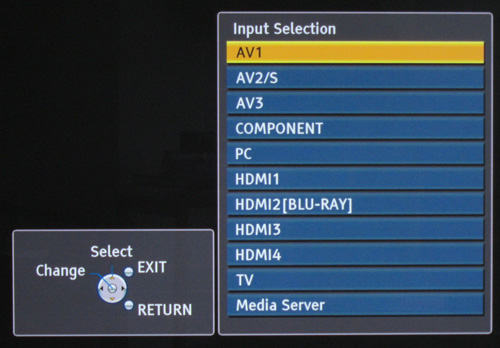 Input options abound
YouTube, Bloomberg, Picassa and Eurosport are the only channels of semi-serious interest, especially since Skype, although promised, isn't available yet in the UK and four of the other six services are in German. VieraCast will grow to be a meaningful service once it includes VOD services such as the BBC iPlayer and but for now it remains very much a peripheral benefit.