Blue Coat virtualizes WAN appliance
Trim bandwidth without the box width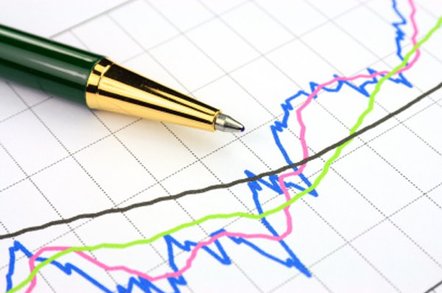 If there's one thing branch offices linked back into a data center don't need, it's another box taking up space and generating heat in the local data closet.
That's one of the reasons why Blue Coat Systems - a provider of WAN optimization hardware appliances, along with Cisco Systems, Riverbed, Citrix Systems, and a few others - has created a virtualized version of its ProxySG WAN optimizers, which accelerate the performance of applications running from the data center as they are piped out to branch offices. The ProxySG hardware appliance accelerates TCP/IP network, MAPI email, and CIFS file serving protocols, so users at remote offices don't smash their computer screens in frustration.
he devices also provide SSL encryption and decryption and can compress video streams and cache various objects as they are used by applications. The idea is to reduce the amount of bandwidth necessary to give end users working from branch offices over a wide area network, which cuts costs while at the same time improving performance - which reduces frustration.
With the ProxySG Virtual Appliances, Blue Coat is taking its WAN optimization software and plunking it atop a virtual machine formatted for VMware's ESX Server hypervisor. Since most branch offices already have x64-based servers and ESX Server is the volume leader in server virtualization, this is an easy technology case to make. (The virtual WAN optimization appliances sold by Citrix - which El Reg told you about here and there - run atop XenServer hypervisors, of course, since Citrix wants to promote its own technology).
The ProxySG virtual appliances are designed to support from 5 to 300 users, and more or less overlap in capability to the ProxySG 210 and 510 series of hardware appliances sold by Blue Coat. The company sells a higher-end line of WAN optimizers, the Proxy SG 810 and 9000 lines, which are regional and data center appliances, respectively, and which support many more users. Blue Coat also sells a personal WAN accelerator, called ProxyClient, that is aimed at remote workers who link into centralized applications and who need better performance from their home PCs or laptops. All of the devices share the same software and differ merely in scale, says Chris Webber, product marketing manager at Blue Coat.
The one thing the ProxySG hardware and virtual appliances also have in common is how they boost performance and reduce response times. Depending on the application, required WAN bandwidth for typical applications can fall by anywhere from 50 to 99 per cent, according to Webber, and response times improve by a factor or 5 to 30. Those are big numbers, and the wonder is why Microsoft hasn't jumped into this market yet.
The virtual appliances are priced based on the number of users and also in the bandwidth that they allow per user. For instance, the ProxySG Virtual Appliance comes with a five-user license with 2 Mbit/sec of bandwidth per user; it costs $1,110, including the software license and one year's worth of support. The ProxySG 210-5 hardware appliance, which has the same features and functions and supports five users as well costs $2,995 and that does not include one year of support. So clearly, going virtual can mean big savings.
Not all SMBs or remote offices will be big on VMware's ESX Server hypervisor, which is why support for running the ProxySG virtual appliances inside of Microsoft's Hyper-V is almost certainly in the works. Webber would only admit that Blue Coat is working on various things with Microsoft and was not going to pre-announce any products. It would not be surprising at all to see Microsoft even rebadge the ProxySG software and bundle it into Windows Server running atop Hyper-V. Then again, Microsoft could so the same thing with Citrix virtual appliances, and Citrix never met a Microsoft partnership it didn't like. ®
Sponsored: How to Process, Wrangle, Analyze and Visualize your Data with Three Complementary Tools