Vodafone kicks off Legend pre-order process
Out on Friday
After an HTC Legend, the Android 2.1-based handset that's the manufacturer's follow up to the well-regarded Hero? You're going to have to get it from Vodafone, and if you want to one of the first to lay your mitts on it when it arrives on 2 April, you'll have to put your order in early.
Which you can now do, Vodafone said today.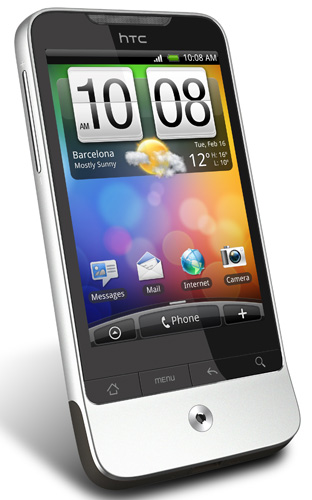 HTC's Legend: available from Vodafone on 2 April
You can read Reg Hardware's full review of the Legend here, but HTC's elevator pitch for the phone centres on the handset's 3.2in, 320 x 480 OLED screen; HSPDA 3G and Wi-Fi connectivity; and 600MHz processor.
In addition, Vodafone has loaded the handset up with its 360 sell-you-content apps, but of course you can get plenty of alternatives from the Android Marketplace.
The HTC Legend will be available for free on monthly contracts from £25 on a two-year contract, with 300 minutes - rising to 600 minutes if you order online - unlimited texts and 500 MB of mobile internet. ®