Chip makers slammed in 2009
Samsung, Hynix squeak out some growth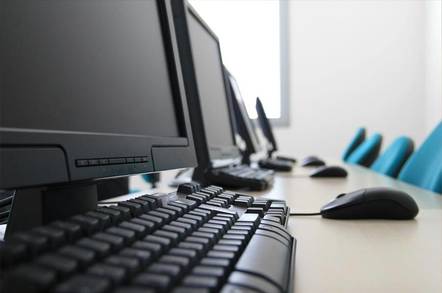 The prognosticators and measurers at Gartner have focused their counting on semiconductor sales for 2009, and thanks to a rebound as the year came to a close and a truly awful ending in 2008 (making for easier compares), the worldwide semiconductor industry fell by only 10.5 per cent, to $228.4bn.
The final numbers for chip sales come a month after Gartner put out its projections for semiconductor sales for 2010. The IT market watcher says it expects chip revenues worldwide, as reckoned in US dollars, will grow by 19.9 per cent, to $276bn. Strengthening PC sales and rising DRAM memory prices are helping to push up chip revenues this year.
Importantly, 2008 and 2009 represent the first time that the chip industry has seen two consecutive years of revenue declines, and sales did not decline last year by as much as many had forecast at the bottom of the economic meltdown early in the year.
"After an unprecedented decline in the fourth quarter of 2008 and the first quarter of 2009, sequential quarterly revenue growth for the industry overall was very strong in the last three quarters of 2009," explained Peter Middleton, principal research analyst at Gartner, in a statement accompanying the statistics.
Gartner tracks 270 semiconductor suppliers in 64 countries to come up with its sales models. "As a result, 2009 performance overall was much milder than initially feared in the aftermath of the financial crisis."
As has been the case for the past 18 years, Intel was the top chip seller in 2009, with chip sales declining 4.5 per cent, to $33.25bn. That's a 14.6 per cent slice of the global semi pie, and a point more market share than the company had in 2008. (An economic meltdown that causes revenue declines and profit pressure is not, as you can imagine, how Intel wants to gain market share.)
The number two semi maker was Samsung Electronics, which experienced cratering demand for DRAM and NAND flash early in 2008 and which cut back capacity as the meltdown was kicking in. As a result of the lower supply driving up prices, Samsung was able to squeeze out 1.7 per cent revenue growth across all of its chips, to $17.7bn. That's a little more than half the size of Intel.
Toshiba ranked third in semi sales, declining 9.4 per cent to $9.6bn, followed by Texas Instruments, down 13.7 per cent to $9.1bn; STMicroelectronics, down 17.1 per cent to $8.5bn; and Qualcomm, down one per cent to $6.41bn. Hynix Semiconductor ranked seventh, with a four-tenths of a per cent rise compared to 2008, hitting just over $6bn in sales, while Renesas Technology was down 19.9 per cent to $5.67bn.
Intel's processor chip rival and Nvidia's graphics chip rival, Advanced Micro Devices, ranked ninth, with $5.16bn in semi revenues in 2009, a decline of 2.7 per cent. Rounding out the top ten semi makers was Infineon Technologies (including Qimonda), with $4.68bn in sales, down a staggering 43.1 per cent.
All other chip makers accounted for $122.2bn, falling 11.7 per cent but still accounting for 53.5 per cent of total semiconductor sales last year. There are still a lot of chip makers out there, filling lots of niches and making a living. ®