Official: Sony Ericsson X10 has no multi-touch hardware
Blow for fans of iPhone wannabe
A Sony Ericsson staffer has admitted that the company's eagerly awaited Android-based touchscreen smartphone, the Xperia X10, lacks hardware support for multi-touch operation, dashing hopes that the feature's absence might be remedied by a firmware update.
The X10 is due to go on sale next month through Vodafone, Virgin Media and Orange, to name but three operators. It sports a 4in, 480 x 854 touchscreen and runs Android 1.6.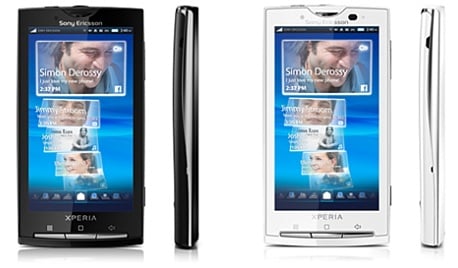 Sony Ericsson's X10: no multi-touch operation
It's been known that, unlike many other touchscreen handsets, the X10 won't do multi-touch, but it has been assumed that this was a result of the phone's software.
However, in a posting on the quasi-official Sony Ericsson Product Blog, staffer Rikard Skogberg said: "As said earlier, there's no multitouch in [the] X10 – and I also can confirm that it's not only related to [software] but also to [hardware]."
In short, updating the X10's OS to a version with full multi-touch support - Android 2.0 or up, basically - will not add the feature to the phone.
That said, Skogberg did indicate that some multi-touch features may be added to the handset: "For future updates of X10 we are of course working on other solutions for e.g. zooming."
But whether that's hardware revisions or software "future updates" isn't yet clear. ®