HPC propped up server sales in 2009
Monster clusters, economic stimulus save the day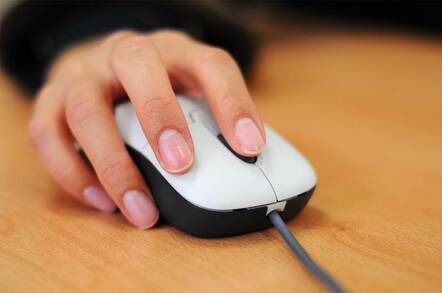 The economic Meltdown certainly curbed the appetite for HPC systems last year, according to a recent analysis by IT market watchers at IDC. But as bad as things were in the HPC server segment, with sales down 11.6 per cent to $8.6bn, the situation could have been worse.
As El Reg previously reported, IDC reckons that in 2009 the overall server market declined by 18.9 per cent, to $43.2bn. When you do the math, that means the non-HPC part of the server racket - meaning general-purpose boxes bought by businesses and governments for running themselves instead of doing simulations and such like HPC boxes do - actually got hit harder than we think. The non-HPC portion of the server market was actually down 20.5 per cent, to $34.6bn - a decline that was nearly twice as steep as that in the HPC space.
So what makes HPC different? Government money, which goes to HPC labs directly if they are sponsored by their federal or state governments or indirectly through HPC centers run by universities and colleges that get a good bit of their funding from governments. IDC says that in 2009, governments and academia represented 65 per cent of HPC server spending, or about $2.2bn, and added that while spending declined here, it was a lot less than the server market overall.
Here's how crazy-good that economic Meltdown stimulus money was in 2009. The supercomputer segment of the HPC server space, which means machines that cost in excess of $500,000, grew by 25 per cent last year, accounting for $3.4bn in server sales, and according to IDC, thanks to a number of systems that cost in excess of $100m, the market for machines that cost $3m or more grew by a stunning 65 per cent last year, to $1bn of that $3.4bn. The midrange HPC space, which is comprised of machines that cost between $100,000 and $500,000, had a 22 per cent decline, to $3.5bn, while the workgroup segment, which covers machines that cost under $100,000, stomached a 33 per cent drop to $1.7bn. The companies just slammed on the brakes here and canceled orders last year, says IDC.
In terms of HPC systems shipped, not server nodes in those systems, the overall HPC market had a stunningly steep 40 per cent drop in footprints in 2009. But there is hope that business will pick up this year.
"IDC expects the HPC technical server market to begin recovering from the impact of the global economic recession in early-2010," said Earl Joseph, program vice president for HPC, "with year-over-year growth projected at 5 to 7 per cent. And just as the recession affected HPC market segments unequally, so too will the recovery. Many firms have been so battered that they will maintain CapEx restrictions even in mission-critical areas such as HPC."
In other words, don't get too excited about a bulging HPC recovery.
Ranked by vendors, IBM barely edged out Hewlett-Packard in the HPC server arena, according to IDC, with sales of $2.53bn compared to HP's $2.47bn. IDC says that IBM dominated the top-end supercomputer part of the HPC space, with $1.53bn in sales, up 37 per cent compared to 2008. But sales of midrange and workgroup HPC systems at Big Blue, if you do the math with the limited figures put out by IDC, had to have dropped by 32 per cent to just over $1bn for the numbers to work out. So what IBM gained in one part of the market, it lost in another. But a 2.3 per cent decline is winning big time in last year's awful server space, and is considerably better than the overall decline in HPC server sales.
HP has dominated the midrange of the HPC market since buying Compaq a decade ago, and still does, with $1.71bn in sales for all HPC boxes that cost under $500,000 (that's midrange and workgroup machines together). But HP's revenues in these combined midrange and workgroup segments were down 32 per cent, as this part of the HPC space was hit hard, and given that HP does fewer big exotic HPC deals (like IBM, Cray, and SGI do), the company's overall HPC server sales fell by 30.6 per cent in 2009, to $2.47bn. Its supercomputer-class server sales were off 27.2 per cent, to $765m. If the Superdomes were based on Intel Xeon processors or even Advanced Micro Devices Opterons, and the Superdomes had some clever, high-speed interconnect, HP could have ridden the wave of big-box sales upward. Maybe.
HPC server sales made up 17.8 per cent of IBM's overall $14.2bn in server revenues in 2009, while at HP, the HPC-related boxes represented 19.2 per cent of the company's $12.9bn in server revenues last year.
IDC calculates that Dell was the number three HPC server seller in 2009, with $1.1bn in sales and stomaching a 29.2 per cent decline that mirrored the decline suffered by HP. The former Sun Microsystems, now part of the Oracle collective (I am Larrycutius, resistance is futile. . . ), accounted for a mere $350m in HPC server sales, but that still beat out Cray, which booked $342m in sales (up 56.7 per cent). Other HPC box builders accounted for $1.84bn in sales - and here's the interesting part: as a group, they had 33.4 per cent growth. It looks like HP, Dell, and Sun had sales taken out of their hides by some supposed lightweights.
HPC customers are always looking for the cheapest flops, and in 2010 if the tier-one server makers don't come up with some compelling off-the-shelf, hybrid CPU/GPU systems, the tier-two players certainly will. ®
Sponsored: Detecting cyber attacks as a small to medium business