May the SandForce be with LSI and Seagate
LSI/Seagate PCIe flash uses SandForce controller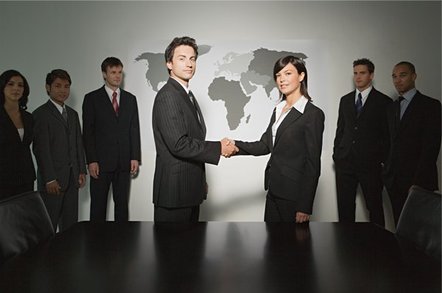 The LSI/Seagate SSS6200 PCIe-connected flash card apparently has a SandForce controller on it.
The card was unveiled on 16 March and uses Seagate Pulsar SSDs (solid state drives) with PCIe and SAS connectivity provided by LSI.
A flash controller provides read and write I/O, reliability, endurance with wear-levelling and other functions, and sits in front of the flash storage. SandForce is a fabless flash controller start-up which has licensed its SF-1000 controller technology to SMART for enterprise flash drives, Unigen, SuperTalent, and OCZ.
LSI is an investor in SandForce. It has been speculated that Seagate is an investor in SandForce, which says it has investment from two tier-1 storage suppliers. A second-generation SandForce controller has been expected to arrive in the first quarter of this year.
It looks as if the SandForce controller interfaces to the SATA Pulsar SSDs and presents a pool of SAS-interface flash storage to the LSI SAS controller which then presents that through the PCIe bus to the host server.
Interestingly this was written about in Storage Strategies Now, but the article has been pulled. However - and thank you Google cache - if you search for "The battle for enterprise SSD-DAS" and "Storage Strategies Now" and click the link, you get a empty page. Return to the Google search result and click the cache link and up comes a cached version of the piece.
The words we are hearing say that Seagate asked for the SandForce mention to be pulled. Seagate was not immediately able to comment. ®