Dell order status website suffers second server meltdown
That déjà vu feeling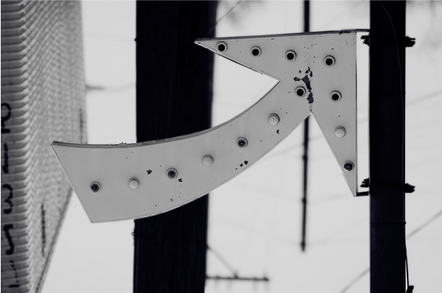 Dell has once again apologised, after its servers buckled under the strain of requests from customers hoping to check the status of their orders on the company's website.
As we reported in February, Dell assured its customers that it was putting processes in place to prevent its order status website from ingloriously dying on its arse in the future.
Sadly, one month on, the website - which presumably surely runs on Dell iron - once again failed to correctly display order statuses for many of its customers for the best part of a day on Tuesday 16 March.
"The automatic link in my initial order confirmation e-mail from a week ago, that worked yesterday, does not work today. Careful entering of the correct information manually results in an 'Information does not match' error," Reg reader Mike told us, whose description of the technical cockup echoed the same glitch Dell's site suffered in February.
"The 'order status' feature on the Dell website is what we software professionals would refer to as a 'bug ridden, unreliable pile of s**t'," said Mike.
We asked Dell what had caused the latest server meltdown. A spokesman at the firm gave us this statement:
The issue experienced by some customers was similar to the one that occurred in February.

We apologise to those of our customers who have been affected. As a result of the issue in February, we added automated monitoring to the Order Status function on the website.

When the similar incident occurred [on Tuesday], the system monitoring automatically detected the issue and restarted the application service automatically.

However, due to high order volumes, a substantial amount of order information had already backed up in the queue, and it has taken some time for those orders to continue to flow through to the order status database.

We have added additional processing capacity to the queue to clear the orders as soon as possible.

We believe this additional processing capacity should allow the Order Status function to support continued high order volumes in the future without further disruption or inconvenience to our customers.
Dell will be hoping that it can now turn its back on the latest embarrassing server meltdown. Customers meanwhile will doubtless be first to bang on the company's door if it fails to live up to its promises about the order status website this time. ®
Sponsored: Minds Mastering Machines - Call for papers now open