Dell Vostro V13
A business box to get your pulse racing - surely not?
Review You know where you stand with business-oriented laptops. They're chunky, dull-looking machines with all the pizazz of a rainy afternoon in Chester. Dell's Vostro range has been a case in point: a collection of low-power, low-charisma laptops likely to appeal only to the most frugal of IT department bean counters.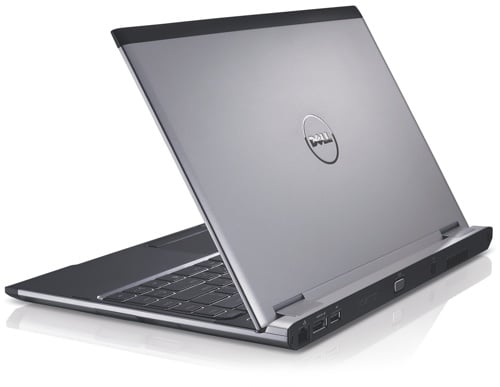 Dell's Vostro V13: not your average business PC design
Until now. When we pulled the V13 from its box we had to double check we'd received the right machine. We'd been promised a model from a range of business laptops costing from a paltry £422 inc. VAT, and instead we got a slim, gleaming machine Steve Jobs would be proud to pull from a shoulder bag.
The V13 bears more of a resemblance to the MacBook Air - reviewed here - or Dell's desirable-but-expensive Adamo range. The aluminium-clad machine is a gorgeous sliver of technology whose quality feel and good looks easily disguise its bargain-basement price.
Inevitably there are compromises. A chassis this slim is hardly going to constitute a PC that you'll want to make your primary system. So while it's disappointing there are only two USB ports - one of which doubles as eSata - it's not surprising.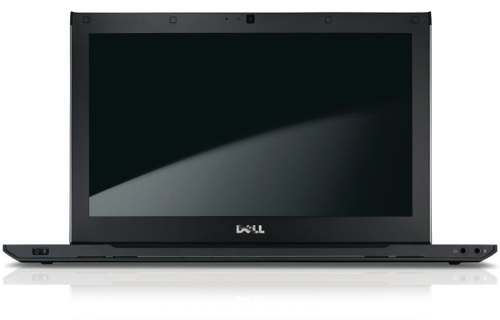 No glossy screens here, thank you
More contentious is the lack of an optical drive, a necessary sacrifice to bring in a system only 15mm thick. A DVD-free existence may not be troubling day to day, but it does raise a few potential annoyances when initially installing applications or attempting to re-install Windows. For a machine this good-looking it's something we're more than willing to forgive, though.