EMC's big DaaDy box
You gotta havva box to make this sucka fly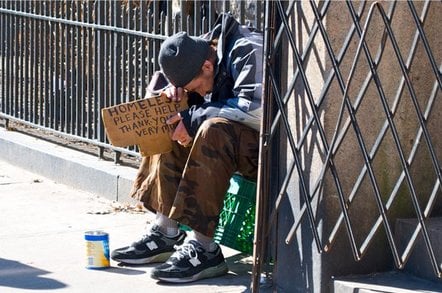 Comment EMC's super-duper globally federating Data-at-a-Distance scheme requires a box to do the work. No box - no federation. So what has Tucci got up his sleeve?
In EMC Global Marketing Chief Technology Officer Chuck Hollis' blog about EMC's DAaD ideas, he writes about storage federation: "It's easy to imagine this being delivered as both an appliance that works with most any storage, or perhaps as a feature of the storage array itself."
Aha - an appliance or a feature but whichever, a product. It will be a distributed data caching appliance, coordinating local caches in a local federation and globally distributed ones in a global federation of data centres. There will be two layers of caching activity, local and global, and we could conceive of two products, one the local distributed caching appliance, looking inward to the local data centre and the other the global distributed caching appliance looking outward to other data centres.
Here's another clue about it how it might look: "When considering caches, it's important to point out that memory is becoming dirt cheap -- whether we're talking DRAM or flash. We now can seriously consider very large caches at economic prices in a way we couldn't consider a few years ago. As a recent example, the latest Cisco UCS supports 384 GB in a single blade -- and that's just for starters."
Okay, but as this is a monster federating appliance lets give it a monster cache. Let's think about a multi-core Nehalem-class server with a terabyte of DRAM and multiple terabytes of NAND flash - two levels of cache. This is EMC and VMware so we'd guess it runs ESX and VMs (virtual machines) per storage federating sub-activity and scales them up or down as load increases and decreases.
This federating box presents a local set of block-access storage resources as a single virtual resource to users or accessing server applications. We could call it a SAN Federation Controller, and realise that we're talking about a near-relation of IBM's SVC (SAN Volume Controller) here.
To the extent that a block-access storage array controller resources are sufficient we could run the software in the array itself. Let's call this a Federating Storage Processor, and let's realise we're talking about a possible relation of HDS' USP-V (Universal Storage Processor - Virtualising).
Let's also realise that we are not a million miles away from InVista, EMC's "storage array management and virtualization platform, a storage router based in a SAN fabric" that existed back in 2005 and about which EMC has been quite quiet since.
We might envisage that a combination of InVista and YottaYotta IP could look a bit like this federating block-level access storage appliance that EMC is obviously developing for its DaaD scheme.
However, the caching appliances might just be caching appliances and not actually aggregate the storage behind them. They could more like blind WAN acceleration products than SAN storage virtualisation products.
If EMC were to run its federalising software in an array then it would build in a server to do it. This server would be a rackmountable enclosure with, we surmise, a multi-socket, multi-core Nehalem-class processor complex, 500GB to 1TB of DRAM, 1 to 10TB of NAND, and I/O modules to provide Fibre Channel, InfiniBand and/or 10GbitE connectivity and cluster interconnects to other arrays in the same data centres.
If EMC were to run this software in an external-to-the-array server then it has to have at least the same level of resources as the in-array server but be able to scale up more, and come from somewhere. Either way EMC has to commission a supply of servers to do this job.
What we are expecting is that in May at EMC World in Boston EMC will unveil this federalising caching capability as a product - possibly a future product. It will have a development roadmap and it will run on really fast and powerful hardware. It may just be a caching appliance or it may be a combined SAN virtualisation and caching product.
We could be blind-sided and find out that it is already in beta test and the box will be shippable before the end of the year. Whichever it is, product or concept, caching box or caching and virtualisation box, EMC aims to dazzle everybody with it, and the depth and audacity of its vision, currently tucked up EMC's sleeve ready for its May outing by Pat Gelsinger. ®