DWP upped IT development spend by a third
Everyone needs £303m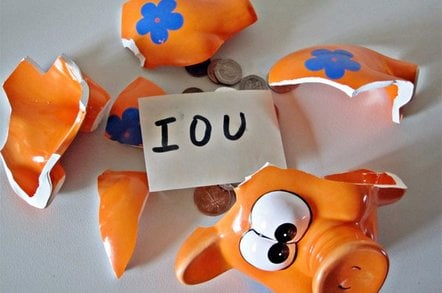 The Department for Work and Pensions increased its IT development budget from £224m in 2006-07 to £303m in 2008-09 to introduce online services.
According to a parliamentary written answer published on 10 March 2010, the DWP spent the money "to improve customer service and streamline processes".
A DWP spokesperson told GC News: "This spike in development costs covers various specific projects including supporting the introduction of employment and support allowance and the cost of introducing JSA (Jobseeker's Allowance) and state pension online and various other online self-service projects."
"We have made huge efficiency savings on IT since 2004 reducing total costs from £1.071bn to £987m in 2008-09 and we expect these reductions to continue," the department added.
DWP minister Jim Knight told Labour MP Claire Curtis-Thomas: "Every project is subject to continuous rigorous scrutiny to ensure it fits with departmental strategy and delivers value for money."
Knight also said that "no IT projects have been cancelled prior to completion by the department and its agencies in the last 12 months," after being asked about cancellations by Conservative MP Philip Hammond.
This article was originally published at Kable.
Kable's GC weekly is a free email newsletter covering the latest news and analysis of public sector technology. To register click here.