Ubuntu Koala food console gets its cron on
Scalr on schedule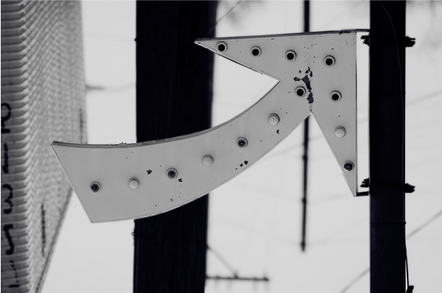 Scalr - the open source admin console for Amazon's Elastic Compute Cloud and its Eucalyptus doppelganger - has added a cron job task manager to its arsenal, giving you more freedom to write and schedule scripts on sky-high virtual servers.
Like RightScale, Scalr provides web-based management console for so-called infrastructure clouds, services like Amazon's EC2 that provide on-demand access to scalable compute resources. Amazon now offers its own web interface, but services like Scalr and RightScale provide a few extras, and they dovetail with other, similar services, including Eucalyptus, the open source project that lets you mimic Amazon's setup in your own data center.
Eucalyptus is bundled with the latest Ubuntu. Thus the Karmic Koala tag. The NASA Ames Research Center is using Eucalyptus to build an infrastructure for federal government websites.
Cron jobs - scheduled commands or scripts - are typically tied to physical servers, Scalr founder and CEO Sebastian Stadil tells The Reg, and this can be problematic when you start scaling up your physical server to multiple virtual instances. The job could only be executed once per virtual server, and if a server failed, it couldn't be executed at all.
The new Scalr Scheduler solves this conundrum, letting you schedule scripts across server instances as you see fit. "The Scheduler extends Scalr's scripting interface, and allows you to write scripts and set their execution schedule and scope: once on all servers, every hour on a subset of servers, daily on a single server, and any other combination," Stadil writes on the company blog.
The Scheduler is based on ZooKeeper, a sub-project of Hadoop, the open source distributed compute platform based on Google's proprietary infrastructure. The Apache-housed ZooKeeper is a means of juggling distributed services from a central location.
Stadil says the new Scheduler is now being used by about a dozen existing Scalr customers. He says it's particularly suited to streaming and encoding applications - apps that use cron jobs to to retrieve, transform, and store data. You might, say, store you videos on Amazon's S3 storage service and then use cron jobs to grab video and encode and then store it again.
Scalr is available in as web service at Scalr.net or you can install the same open source code on your own servers. The web service is free for websites in development, but when you go live it's $99 a month for an unlimited number of instances. For the local enterprise version, support contracts are available in Red Hat-like fashion. ®