Intel Euro boss pledges Brussels-friendly marketing funds
Still got a whole lot of love for white box sellers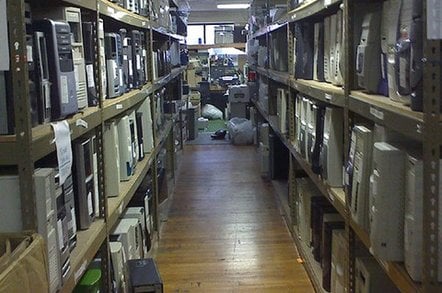 Intel will offer EU-compliant coop marketing funds and discounts to the channel in Europe whatever the outcome of its appeal against a Brussels ruling that it had abused its monopoly.
Intel was hit with a $1.5bn fine last year by the European Competition Commission, which decided the company had stifled competition by paying rebates to OEMs and making payments to retailers who only stocked Intel-based kit.
Intel's EMEA chief, Christian Morales said last week that the firm was following a two-track strategy to deal with the judgement. Intel is continuing with its appeal against the fine imposed by the Commission, and is gunning for a date at the Court of First Instance to try and get the fine overturned. But at the same time, Morales said, it is working on ways to comply with the Commission's findings and "changing the way we work in Europe".
Asked if this meant that either way, the company would be changing its practices, Morales said, "sure".
"Whatever they have asked us to look at and change we are working with them to [change it]."
This meant several things in practice, he said. For instance, on marketing development funds: "There is a way of accounting it that has been recommended that we are working on.
"The other one is on our pricing structure," he said. "We have done everything to meet their requirements."
"In the end you need to have great products, you need to be competitive, and the market is very segmented and you have as well a variety of pricing segments. Some you decide to be more price-competitive, some you decide to be less price-competitive."
But Morales appeared to rule out any suggestion that Intel has ever gouged consumers. "We have seen in electronics the learning curve has always been that you get more for less."
The prospect of continuing marketing largesse for vendors and distributors be a relief to a channel that has always happy to slap an Intel inside sticker on its products if it helps adds a point or two to its margins. And there appear to be plenty of small firms, as well as major players, ready to partner with Intel.
Asked how the white box and small assembler market looked to Intel these days, Morales said there were plenty around and they were still a significant focus for the vendor.
He said there were "around 50,000 of these partners at this point, who do a variety of things – assembling laptops, notebooks. Most of them on top of this they resell branded notebooks".
At the same time, he said, their role had evolved. "They are becoming more a hybrid – the key role they have is more customization of products locally to the market they're in and providing services and demystifying technology."
He said the vendor ran a variety of programs for them to make sure they able to access its latest technology. ®
Sponsored: Webcast: Why you need managed detection and response