HP pushes converged IT for all
Flat-pack kit with packaged services bolted on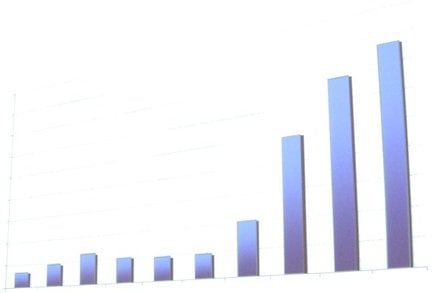 The normal sales pitch is that converged IT stacks like HP's Matrix and Cisco's gig with VMware and EMC are for enterprises - the big boys that will buy them in their thousands. But HP says its channel, which it's pushing towards converged IT, is finding that medium enterprises like the idea too.
Kevin Matthews, HP's UK Enterprise Storage and Servers channel manager, says there is interest in the medium section of the small/medium business (SMB) market for stacks combining HP servers, storage and networking. Obviously it means more product sales and service business, and that's high-margin for the channel.
Is HP producing mini-Matrices in effect? Matthews said: "We have interest in that product set [Matrix] from very large sophisticated data centres to smaller employee number organisations with mission-critical data centres. Partners want to sell a package with total cost of ownership (TCO) fixed over three to five years."
Matthews is pushing the channel to sell more of HP's portfolio, adding ProCurve networking and StorageWorks products to ProLiant servers and wrapping it inside a service bundle. He's looking at enhancing what he calls deal registration for such sales, meaning adding additional margins for partners that sell such bundles.
He has a call centre in Erskine contacting prospective customers and dishing out leads - qualified, he stresses - to the channel. Training courses can be awarded to the channel as part of their reward scheme and that makes teaching their people to sell a server/storage/networking and services combo more affordable. He says the partners should embrace networking because it's a great opportunity, and converged IT because if they don't their competitors will.
Packaged orderable services
Paul Early, an HP channel manager for technical services, said adoption of bladed servers, virtualisation and DAS (Direct-attached Storage) was happening in both enterprises and the 'M' of SME. "We package some of our high-end enterprise services and bring them down to partners, ie for a power and cooling assessment and capacity planning. What does a partner do when he encounters a customer interested in that? ... Before they had to use Professional Services and customised engagements. Now they have SKUs [stock keeping units]." It's much easier and more affordable.
What's been happening is that HP has packaged custom services for enterprise clients into orderable Care Pack SKUs that the channel can pick and mix in with their own services. It's a form of channel service up-skilling. Matthews says this started a year ago and his people have exceeded their quota, with the sales team involved having doubled in size last November. He's looking to grow it further and wants more partners with expertise in storage, data centres and networking.
He said: "The service package business has been a growing trend over the past couple of years, more so than the contract [service] business. For example, [Partners need] a 3-year warranty plus 24 by 7 cover and a pro-active service wrapper. We're going up the value curve with service included up front; way beyond the old break/fix ideas."
End-to-end HP
HP is also assigning specific sales specialist resources to the channel partners and aligning its own channel structure more with HP's own business units. This gives the impression that at the large enterprise level customers see a more end-to end HP offering.
Matthews and Early want us to understand that smaller customers down to medium enterprises also see a unified converged IT stack process. But it's a hybrid one, with the partners offering HP products and mixing HP service SKUs with their own service capabilities. The more they sell converged IT kit and services the more margin they make and the more training they get. Matthews would have it that HP is packaging up its own offerings specifically so they can be slotted into the partners' own ones: "Partners and HP are now more clearly combined ... We're all in this together."
Okay, this isn't an HP partner sales meeting, so let's leave that ra-ra stuff off to one side. It's obviously in both the partners' and HP's interests to get a bigger share of a customer's data centre spend. HP's converged IT stack idea for the channel necessarily involves partners selling a broader portfolio if they get involved, which is good news for both parties.
But it does seem that the channel's enterprise-to-medium enterprise customers are receptive to buying integrated, converged IT hardware and services with a predictable acquisition cost and three to five year TCO - witness Matthews' organisational growth. It's not because the customers are going to be buying thousands of the things but because, even though they buy in much smaller numbers, they can still be big numbers and they want affordability, predictability and help making their data centres more cost-effective.
They want less customised DIY IT in their data centres and more flat-pack IT assembly, IKEA-style IT. There's still a large element of box-shifting, break/fix and warranty extension services to all this, but now the channel will come in and assess the room before the converged box sets come in, make sure they fit the power and cooling profile, and help keep them running smoothly with predictable costs, as it were. That's HP's new perceived wisdom. ®
Sponsored: Minds Mastering Machines - Call for papers now open