Race Telcom WiGoMo One
The mobile phone for overprotective parents
Despite being a somewhat basic tri-band GSM clamshell with 2.2in, 176 x 220 resolution display, using the configuration options within the on-line portal, parents can control most of WiGoMo's limited technical features. By ticking the appropriate box using the online settings, the phone can be switched between 'Child mode' or the alternative 'Adult mode' which delivers unrestricted access to all phone features.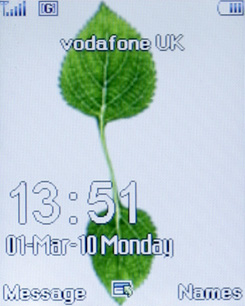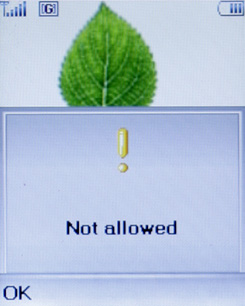 Now you see it, now you don't
Access to the phone's setup menu and camera can be instantly denied, however, a little more patience is required to prevent your child from talking on the phone, say, during school hours or from playing its pre-loaded games when they should be doing their homework. To apply these limitations, scheduling exact times of the day are required.
Testing out no gameplay between 8pm and 7am, the phone locked out the games menu as scheduled, and on the stroke of 7am gaming privileges were automatically restored. Talk-time fields also let you cap daily, weekly and monthly telephone times, ensuring junior can't talk to friends for longer than you deem adequate. This feature is ideal for parents concerned about costly bills.
The address book separates contacts as either 'Adult', such as Mum or Dad, or 'Buddies', the kid's friends. Adding pictures to each contact through the portal helps the parent remember who's who. As well as being able to schedule caps on calls, text messages can be restricted too, enabling you to specify which friends a child can text and when.
Parents can even access the phone's calendar online, pushing personalised reminders directly to the phone such as, 'Football practice at 3pm' or 'Pick up 10 Superkings and eight Ace on your way home – say it's for yer grandad'. Just bear in mind that on-line changes to the settings took about 20 minutes to take effect on the phone.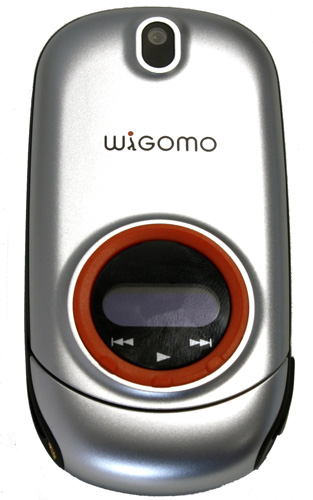 A clamshell design in more ways than one
Furthermore, a Lost Phone feature, lets you push a personalised message to the handset, alerting the finder with an on-screen message whilst continually bleeping. Yet, configuring these functions in the portal can easily become confusing. Defining when junior can call one specific friend and can't call another, involves several menu clicks. Thankfully, a simple 'Automatic on/off' option is available for remotely switching WiGoMo off between certain periods.