OpSource puffs up VMware cloud
RHEL 4 and CentOS into the fold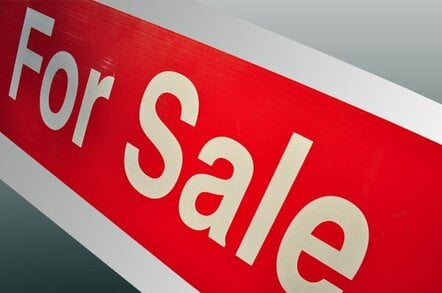 OpSource is beefing up the infrastructure cloud it rolled out in beta last summer and put into production in the fall.
OpSource has long provided infrastructure that some software companies have used to deploy SaaS versions of their applications, and it's in the process of repositioning itself as a provider of more generic x64-based cloud services.
The OpSource Cloud is comprised of an unknown number of Dell PowerEdge servers sitting in a Virginia data center owner NTT America (the US division of Japanese telecom giant NTT) that have been equipped with VMware's ESX Server 3.5 hypervisor. NTT kicked in a stake in OpSource's fifth round of venture funding a year ago and is an infrastructure partner too.
The company's SaaS infrastructure has 5,000 servers running ESX Server 3.0, and at some point, it will move the cloud up to the ESX Server 4.0 stack. Considering that OpSource has its own management, provisioning, and VM conversion tools, it doesn't need all the bells and whistles of the vSphere 4.0 toolset from VMware, and Richard Dym, chief marketing officer at the company, says the only functional advantage for its customers that ESX Server 4.0 could bring is the ability to have a virtual machine span eight cores instead of four and the hypervisor itself span more cores.
With the enhancements for the OpSource cloud announced today, customers still get one, two, or four cores per VM, but they can double up the main memory on that VM to 16 GB. OpSource has also added in hardware-based load-balancing for the virtual servers that are part of the virtual private LAN that the company implements for each of its cloud customers. The load balancing is available through a set of REST APIs that OpSource has created itself, allowing system administrators to programmatically scale up and down their virtual infrastructure as the workloads dictate.
As announced last fall, the cloud supported RHEL 5 and Microsoft Windows Server 2003 and 2008, and with the latest rev on the stack, it supports RHEL 4 as well as the CentOS 5 clone of RHEL 5. (Both 32-bit and 64-bit versions). No word on when SUSE Linux Enterprise Server, Ubuntu, or Solaris might be available on the cloud.
The updated OpSource Cloud also includes homegrown VM import and export tools and an image management jukebox. The cloud now has detailed usage reports for billing, auditing, and cost allocation. It already had role-based permission and sub-administrator access controls and audit trails.
Finally, the OpSource Cloud's data center had achieved its SAS 70 Type I audit back in November, and it will have the Type II audit done in about six months. The company and its hosting partner, NTT America, have a 100 per cent service level agreement. Dym says - and he was knocking on all kinds of wood surfaces as he said it - that there have been no outages since OpSource Cloud went into beta back in the summer and that it has honored the SLAs even with beta customers.
OpSource is being cagey about how many customers it has for its cloud, but it said the public beta for five months has seen it grow from dozens to multiple hundreds of customers. In January, the customer base using the cloud grew by 44 percent sequentially, and at that rate, it won't be long before OpSource has thousands of customers. Dym hinted that a number of different "white label" rebranded versions of the OpSource Cloud were in the works and that a large telco would be making an announcement in about a month that it would be reselling the OpSource Cloud under its own brand.
The OpSource Cloud costs 20 cents per hour to get a virtual private cloud, which includes load balancing, dedicated VLANs, and firewalls, role-based permissions, and tech support. It costs 4 cents per CPU core per hour for processing and 2.5 cents per GB per hour for main memory. Storage is for the moment bundled in and delivered through a storage area network, and it costs a tiny 3/100ths of a cent per GB per hour. ®
Sponsored: Becoming a Pragmatic Security Leader