Intel shows off 48 cores
Servertastic chips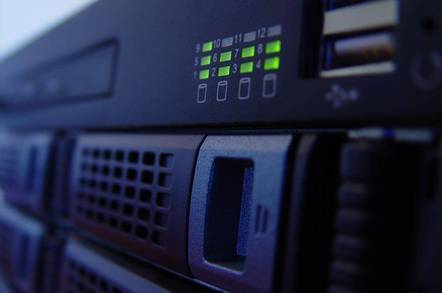 Intel demoed its experimental 48 core chip at Cebit this morning as it (almost) nailed down the dates for its latest real world server chips.
The vendor has been touting the 48 core part around as part of its vision of massively parallel systems. It describes it as a single chip cloud.
An Intel researcher said the part used a mesh interconnect, meaning each core could run its own operating sytem, or operate as part of a single computer.
The demo today showed software monitoring energy usage across the cores - a feat in itself. We'd have shown you a picture of the part, but really, all you'd have seen was a lot of fan.
The vendor also showcased its latest real world server platform, the 8 core, 16 thread Nehalem EX, with a system supporting a 32GB slice and dice scan through a human corpse.
The press materials said the part should be available this quarter, EMEA chief Christian Morales said this was not confirmed, but the part should ship in a "matter of weeks".
Intel also showed the Westmere-EP, the 32nm 6 core server chip, also due this quarter.
Intel also announced three new Atoms for the embedded market, including a dual core version. The new platforms feature integrated graphics and memory controllers. Intel flagged digital signage and the automotive sector as major markets for the parts. ®
Sponsored: Becoming a Pragmatic Security Leader