HP slips Intel's desktop Cores into biz laptops
The power of small sacrifice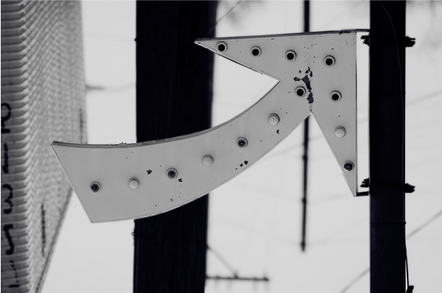 With plenty of laptops in the business world ranging in age from five to eight years old, Hewlett-Packard is rubbing its hands together. It anticipates a big upgrade cycle in 2010 among commercial PC users whose companies might just be ready to give them a reasonable machine on which to do work, despite the weak economy.
While low-volt and ultra-low-volt parts help conserve energy, many end users want the performance of a desktop crammed into a notebook case, and they complain about having to pick low-voltage or ultra-low-voltage processors from Intel or Advanced Micro Devices. And so, with the current crop of EliteBook and ProBook business notebooks from HP coming out today, customers can use standard Core i5 and i7 processors from Intel if they configure the machines appropriately so the peripherals don't cause the machines to overheat.
On the two EliteBook machines that HP is revamping today - both with 12.1-inch screens and one of them a touch-enabled convertible tablet - choosing standard Core i5 or i7 processors (which have more clocks and cache memory compared to low-voltage parts) only decreases battery life on a six-cell battery by about 20 minutes. Some people need that battery life, and others want the faster performance. Now, they can choose.
To use the standard Core i5 or i7 processors and a faster 2.5-inch, 7200 RPM disk drive, customers do have to sacrifice the optical drive. Those who want to use low-voltage parts - and who can make do with 1.8-inch, 5400 RPM disks - can add back the optical drive and put a second disk in the machine if they want.
The new EliteBook 2450p is HP's lightest high-performance notebook, weighing in at 3.38 pounds. The system's motherboard is based on Intel's QM57 chipset with vPro business tech for managing and securing the machine as an optional add-on. The machine has two DDR3 memory slots, with 8 GB of maximum memory. Dual-core Core i5 and i7 processors as well as the low-volt dual-core Core i7 can be put in the 2450p. All of these processors have Turbo Boost to goose the performance of one core when the other is not particularly busy.
The screen has a 1280x800 resolution, and it's driven by Intel's HD graphics card. The machine has wireless networking built in, with an optional HP broadband module if you want to link to the Internet over the cell phone network. The machine includes a Gigabit Ethernet port and a 56K modem, and batteries with three, six, or nine lithium ion cells are available for the EliteBook 2450p, rated at 4, 8.5, and 12.5 hours of compute time.
The EliteBook 2450p will be available in April, with a starting price of $1,099.
The convertible tablet version of this machine is the EliteBook 2470p, which has a stainless steel exterior and a full magnesium case so it can meet military requirements and is tough enough for sales, asset tracking, and other field uses. This machine only comes with Core i5 and i7 mobile processors (no low-voltage options), and it's based on the same system board as the EliteBook 2450p. It weighs a bit more, at 3.8 pounds, thanks to the swivel hinge that converts it from a laptop to a tablet.
The starting price for the EliteBook 2740p is $1,599, and it will also be available in April.
The EliteBooks come with Microsoft's Windows 7 Professional, Windows XP (tablet edition where appropriate), Windows Vista Business, or FreeDOS pre-installed. Windows 7 Home Premium and Vista Enterprise are supported, and Novell's SUSE Linux Enterprise Desktop 10 is certified to run on the machines, but it's not pre-installed. HP is also tossing on a trial version of its SkyRoom high-def video conferencing software onto the new EliteBooks.