Ubuntu's Lucid Lynx to Facebook and Twitter you
Five-year bling plan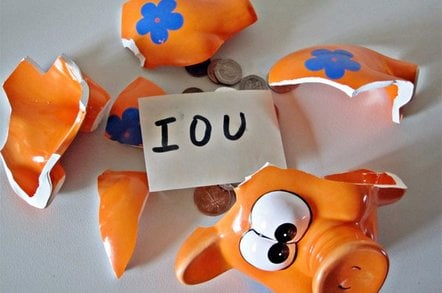 PCs running Ubuntu will be getting more social thanks to changes that will set the popular Linux distro's look and feel for the next five years.
Lucid Lynx, due this April, will bring social applications like Twitter and Facebook directly into the software, Ubuntu founder Mark Shuttleworth has said in an interview here.
Apparently, the idea is to merge the desktop and online worlds, so people don't have to fire up their browser or a separate application to use their social applications.
Also coming is what Shuttleworth called "new styling" for the Lucid Lynx desktop. He didn't provide further details, but Shuttleworth has been a consistently keen advocate of the need to improve the design, not just the user experience, of Linux through Ubuntu.
"There will be some shiny, new bling on the desktop - we will have some new styling, which is going to be the starting point of another five-year view. We've bee human for the last five years - now we are going to be light oriented," Shuttleworth told Dell's cloud computing evangelist Barton George.
Shuttleworth also promised big changes for the version of Ubuntu targeting netbooks after Lucid Lynx.
Shuttleworth on March 1 will step down as chief executive of Canonical, the commercial sponsor of Ubuntu, and take on a more technology oriented role, working on Ubuntu. He said he's putting "a lot of time" into the Ubuntu Netbook Remix, saying it will go through what he called a period of rapid evolution in the next cycle after Lucid Lynx.
He also claimed that Linux - and particularly Ubuntu - is growing on netbooks in the wake of Microsoft's release of Windows 7 and the disappearance of Windows XP.
"There was some speculation around the death of the netbook," Shuttleworth said. "We haven't seen that. With Windows 7 out there, people have a real choice between free software and proprietary software, and it turns out free software is a popular choice.
"The share of Linux on netbooks seems to be growing now that XP's getting downplayed and we want to be right in the thick of that."
He was also optimistic about uptake of Ubuntu on mobile devices like smart books and said he was starting to see innovation around ARM-based devices since the release of Ubuntu 9.4 that officially put the disto on this hardware architecture popular in mobile devices.
Ahead of that, Lucid Lynx will have a "strong focus" on cloud, which as an LTS release is a major milestone. Lucid Lynx will rollout as people put into production the clouds they've built and tested on features that were introduced in Ubuntu last year for users to build Amazon EC2 images on their Linux systems.
You can get the full Shuttleworth experience here. ®
Sponsored: Practical tips for Office 365 tenant-to-tenant migration