IBM diligently adds mainframe dedupe
Let's not get physical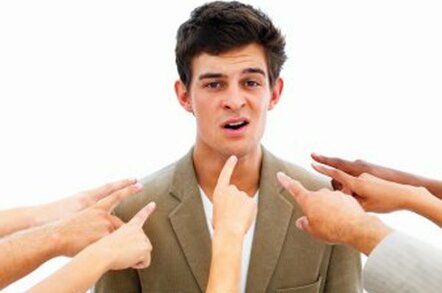 IBM mainframes can now send backed-up data to a deduping virtual tape library instead of physical tape.
Big Blue has combining its Diligent deduplication and virtual tape library functionality in the TS7680 ProtecTIER deduplication gateway. No changes are needed to backup processes on on the Z/OS mainframe but some modification of the system may be required. The System z box sends data to tape as normal, only the target device is a hard disk drive storage array and not a physical tape drive.
Data lands on the TS7680 and is deduplicated by the Diligent HyperFactor software, with IBM saying 25:1 deduplication ratios can be realised. The shrunken data is then written to one of up to 128 virtual tape drives.
The TS7680 has up to 1PB of storage and two of them can be clustered together for high-availability, providing up to 256 virtual tape drives and a total of 2PB capacity.
IBM introduced its TS7530 mainframe VTL in May 2008, and it lacked any deduplication capability. The TS7680 remedies that deficiency.
IBM claims that using the TS7680 will "reduce the costs of tape processing operations by using disk storage as a repository for the deduplicated data. This allows applications to complete faster, and improve [shorten] the batch-processing window.
Competition to the TS7680 includes Shoden's QuickRecover product, using Data Domain technology and an HDS storage array.
Oracle's Sun StorageTek VSM system provides a non-deduping mainframe virtual tape. EMC has its DLm (Disk Library for mainframe) which similarly lacks deduplication. It's odd that Shoden uses EMC's Data Domain technology to build a deduping mainframe VTL but EMC itself does not. Perhaps that situation is going to change.
Fujitsu has its Eternus CS mainframe VTL which has deduplication available across its range. Lastly Bus-Tech has a mainframe VTL, the MDL 100V, which can send data to a FalconStor Virtual Tape Library, Quantum's DXi 7500 or Sepaton's S2100-ES2 to achieve deduped backup data.
Bus-Tech's Virtuent mainframe VTL software is being updated today to v7.0, adding an enhanced library file system, z/OS Master Console support for centralised operation of the MDL (eliminating multiple consoles), RSA key management support and phone-home capabilities for problem alerting.
The Bus-Tech and Shoden products are the result of system integration exercises, whereas IBM can say it's integrated its own technologies to create the TS7680.
The TS7680 product is available now. No pricing details were released but Big Blue customers might have to shell out a considerable amount of green. ®