IBM services help complicate cloud's horizon
Prey you got some systems nerds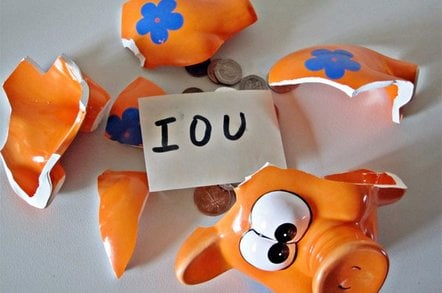 Cloud computing is supposed to make IT easy. But if it was easy, no one would be able to make any money on the idea.
As it is, companies like IBM are trying to make money twice with clouds: first by selling preconfigured clouds for inside the corporate firewall and then - you guessed it - selling services to help setup and monitor the cloudy infrastructure and train people on how to use it properly.
IBM launched its CloudBurst preconfigured cloudy server infrastructure back in June 2009, but it is just now getting around to selling the companion QuickStart services to speed up the deployment of the blade servers and systems software it consists of.
The base CloudBurst setup is a 42U standard server rack which has a System x3650 M2 two-socket Xeon 5500 server with 48GB of memory installed as a management server for the cloud. Multiple BladeCenter-H chassis can be slid into the rack, but the base box comes with one chassis configured with four HS22 Xeon-based blades. One of the blades is designated as a management blade and the three others are for running virtualized server instances.
The BladeCenter-H can house 14 blades (13 usable by CloudBurst workloads) and three of them can be crammed into the rack, for a total of 39 usable blades. IBM also tosses in DS4300 midrange storage arrays that link to the HS22 blades by Fibre Channel links, which eats up some space in the rack.
The management servers inside the blade boxes are configured with Tivoli Provisioning Manager V7.1 and Tivoli Monitoring V6.2.1, and the blade chassis and its servers are managed with the Systems Director tool. This includes a feature called Active Energy Manager that can shut servers down and power them up as workloads dictate.
The disk array uses IBM's ToolCenter 1.0, DS Storage Manager V10.36, and LSI SMI-S provider, and the master orchestration program for the entire cloud is called the CloudBurst V1.1 service management pack. All of this stuff is used to provision and manage the iron and VMware ESX Server hypervisors that provide the virtualization layer in the blades.
Luckily, you already know all about these tools. So you don't need to buy the QuickStart services from IBM. But for customers who may be new to IBM's blades and its various systems management programs, more than a few will probably be willing to shell out some cash to get Big Blue to do some of the setup work - what, you think you just plug this in like it implies in the press releases? - and to teach you how not to do something foolish.
The CloudBurst QuickStart services available starting from Tuesday include deployment of the BladeCenter iron and integrating that into your environment. All of which, I think, means simply rolling in the racks, plugging in the power and network cables.
IBM will also configure user and security profiles on the CloudBurst iron, and get ESX Server so it can see all of the virtualized servers, storage, and networks. IBM will then verify the platform ("yup, that's your CloudBurst platform"), set up the self-service portal for reserving compute, storage, and networking capacity.
This portal is what masks all of the complexity of the various systems management and provisioning tools that are baked into the CloudBurst iron. IBM will also toss in some prepackaged automation templates and workflows for managing ESX Server virtual machines, and give system administrators some hands-on trading on how to use all this.
What IBM did not announce - as it almost never does with stuff that comes out of Global Services - is a price. If you have to ask, you probably can't afford it. In that case, you probably have three nerds somewhere in the organization that are monkeying around with Ubuntu and Eucalyptus and who already know how to use Amazon EC2. ®
Sponsored: Beyond the Data Frontier