HP-Cisco split allows competitors to pick up pieces
Force10 hopes to benefit from wind of change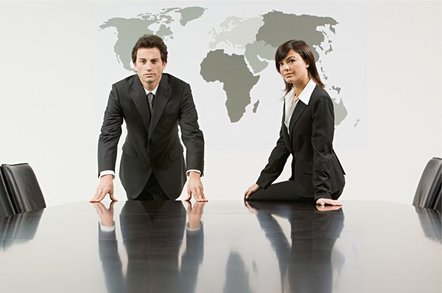 Fighting is ongoing in the aftermath of Cisco stripping HP of its favoured partner status. We even heard, inaccurately as it happened, that HP has discontinued the Cisco switch for the C series blade chassis.
Support of Cisco gear in HP accounts is an opportunity as far as Comtek is concerned. It provides IT repair services across Europe and CEO Askar Sheibani is knocking on HP's door with fighting talk:
Many third-party support companies will welcome HP with open arms as they're fed up of Cisco calling the shots and maintaining a stranglehold on the networking market.

Cisco doesn't want other companies supporting its legacy equipment and often actively discourages them from doing so. However, these are HP's customers, and many will be worried that this fallout will make it harder to sustain the infrastructures that have underpinned their businesses for years. While Cisco may seek to shirk these responsibilities, we're hopeful that HP won't follow suit and will take steps to ensure that, where it lacks equipment or expertise, it'll partner up to fill in the gaps and continue supporting its networking customers effectively.
Force10 Networks has a different pitch, aimed at HP and Cisco resellers. Andrew Stewart, its VP for worldwide channels and sales operations, said:
We've seen ongoing channel disruption since Cisco introduced its Unified Computing System / blade server technology in 2009. It intensified this week with the announcement that Cisco will terminate its channel alliance with HP. We see a fast-emerging opportunity to build relationships with partners that now need an alternative to HP and Cisco.
The company has come up with a tactical program to beat the price of a fully configured Cisco 6500 chassis switch, and encourage resellers to use it instead of comparable HP PRoCurve and Cisco gear. The programme runs to the end of September.
Under a "C300 Play-to-Win" moniker, Force10 says the promotion is designed to exploit the large installed base of Cisco's Catalyst 6509 product family, which has reached its end of life. Force10 will sell its chassis-based C-Series C300 switch against any new Cisco 6500 Series chassis at a lower price. Any authorized reseller partners who generate more than $1m in qualified C300 switch net sales to Force10 will receive an additional 10 per cent cash rebate, making a nice chunk of change.
We can expect more of this sort of thing as channel players get creative. ®