Server makers end 2009 on a high normal
Pumping X64 iron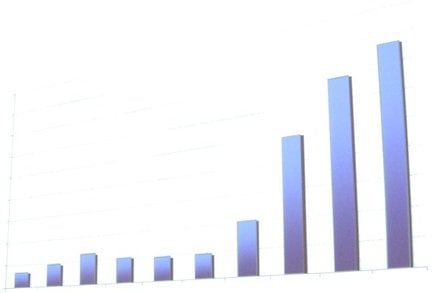 Comment Now that Hewlett-Packard and Dell have reported their latest quarterly results, it seems like a good time to do a post mortem on the economic downturn and its effects on server sales for the Big Three: IBM, HP, and Dell.
Each of these vendors have to wrestle with product lifecycle and transition issues - IBM and HP more so than Dell, which just pumps X64 iron, while the other two have a mix of platforms that for all intents and purposes are as proprietary as a mainframe or a minicomputer ever were. But when you slap a recession on them in late 2007 and an economic meltdown on them in the summer of 2008, it really causes big problems selling big and little iron.
HP's Enterprise Storage and Servers group was wrestling with a number of issues as it closed its most recent quarter at the end of January (its first quarter of fiscal 2010), not the least of which being the long-delayed "Tukwila" quad-core Itanium 9300 processors for its Integrity and NonStop server lines. In the quarter just ended, HP's ESS group posted $4.4bn in sales, up 11.2 per cent, with operating margins in the group up 36 per cent to $552m.
Sales of X64-based rack, tower, and blade servers bearing the ProLiant brand (and peddled by the Industry Standard Servers division) had a sharp rebound compared to the year-ago quarter, with sales up 26.9 per cent to $2.95bn. However, the BCS group, hurt by the then-impending Tukwila chip announcement (which happened on February 8), stomached a 22.1 per cent decline in the latest quarter. HP's storage sales, also part of the ESS group, fell by 2.6 per cent to $889m.
While X64-based ProLiant server sales have more or less rebounded to their normal levels - just under $3bn per quarter, but for the year, the ISS division at HP nonetheless had a 9.7 per cent drop in sales in the prior four quarters (roughly in line with the 2009 calendar year) to $9.92bn. For those four quarters, BCS sales dropped by 28.4 per cent to $2.43bn, and before you start thinking this is all about Integrity machines being based on Itanium, it is more about everyone in the data center knowing at some point Intel will get Tukwila in the field and not wanting to buy the dual-core Itanium 9100 models.
Given that the System z10 mainframe is also at the end of its lifecycle and is also a relatively expensive, high-end system like HP's Integrity iron, it's not at all surprising that IBM's mainframe business had a similar 29.3 percent decline for all of calendar 2009, falling to $2.55bn.
Those are my estimates. Big Blue does not provide specific sales figures for its various server lines, just an aggregate sales figure for its Systems and Technology Group, which makes chips, servers, and storage, and some quarterly growth and decline rates for each product line. (You have to build your own model, which I have been doing for years now, to get a sense of what is happening by product line).
In the fourth quarter of 2009 ended in December - the most recent quarter that is somewhat comparable to HP's and Dell's latest fiscal quarters ended in January - IBM's System z mainframe line accounted for just under $800m in sales by my estimates, down 26 per cent from the prior year, and even its vaunted Power Systems line (which sports its AIX and i/OS operating systems as well as Linux) had an 18 per cent decline to just over $1.3bn.
While IBM's System x line (which includes its X64-based rack and tower machines as well as its BladeCenter blade servers) had a 37 per cent rebound to just under $1.3bn, the compare was an easy one because IBM's System x business hit a wall when the economic meltdown got in full swing in the summer of 2008. The sales level IBM hit in the final quarter of 2009 was still 7 per cent lower than the $1.4bn level set in December 2007, when the recession in America kicked in and then spread around the world like the flu (which didn't).
For the year, IBM's Power Systems had what I reckon to be around $4.45bn in sales, down 11.5 per cent, and the System x business fell by 2 per cent, to $3.54bn. HP's Itanium server business, with Integrity machines supporting its own HP-UX, OpenVMS, and NonStop platforms in addition to Windows and Linux, shrunk as fast as IBM's mainframe business and more than twice as fast as IBM's Power business. And its X64-based server business declined five times as fast, albeit against some really awful numbers from IBM in the second half of 2008, making for an easy compare. HP's X64-based server business is still nearly three times as large, in terms of revenues, as IBM's.
When you add all the servers and storage into the HP and IBM units, they are roughly the same size. HP's Enterprise Storage and Servers group accounted for $15.8bn in sales in the prior four quarters ending in January 2010 (down 14.7 per cent), with operating profits down 29 per cent to $1.64bn. IBM's Systems and Technology Group had $17.1bn in sales for calendar 2009 (down 15.2 per cent), and the group's pretax income was down 8.5 per cent to $1.42bn.
So how does Dell stack up to these behemoths? It is a distant third and a one X64 trick pony. Dell mashes up PowerEdge server and various networking resales into a single server/networking category in its financials, and breaks enterprise storage out separately. For the prior four quarters (again, ending in January 2010), Dell experienced a 6.4 per cent decline in server and networking sales, to just over $6bn, and its storage business, despite acquisitions, had a 17.4 per cent drop, to $2.19bn, over the past twelve months.
But like IBM and HP with their respective X64-based server business, Dell completed its most recent quarter on a high, with PowerEdge and networking sales up 26.1 per cent to $1.8bn. Storage continued to decline, dropping 14.8 per cent to $599m. Dell does not break out operating profits or pretax income for these two units. But the odds are that most of Dell's profits come from servers, storage, and networking. ®
Sponsored: Your Guide to Becoming Truly Data-Driven with Unrivalled Data Analytics Performance