TomTom touts second iPhone GPS-boost car cradle
ProClip attachment this time
TomTom has introduced its second iPhone accessory: a new cradle that fits onto a special dashboard fixture.
Said car mount is the ProClip, from the US company of the same name. ProClip - the product - is clipped around the dashboard's air vents so it should keep your phone in place better than a mount that's attached to the windscreen by suction. Which is how TomTom's first iPhone cradle works.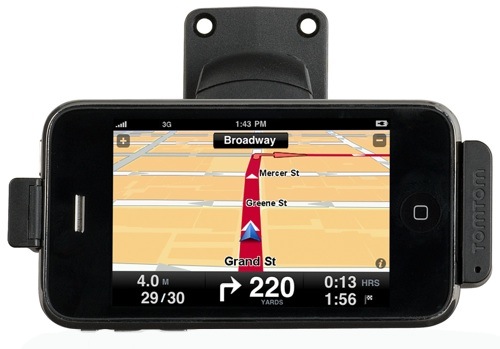 TomTom's ProClip iPhone cradle: better than a sucker?
TomTom's new cradle screws onto the car mount. ProClip makes a range of mounts, each for a specific model of motor.
Like the first cradle, the new model incorporates an extra, SirfStar III GPS pick-up. It also has a microphone and speaker for hands-free calling.
TomTom is taking orders for the cradle, which costs £100, now. Orders are due to be fulfilled from 25 February, the company's website says. That price doesn't include the ProClip car mount, which has to be ordered direct from ProClip and chosen to match your car. ®