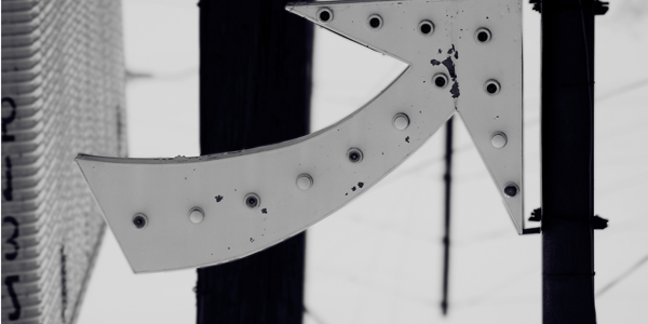 The pretense of friendship is officially over between Hewlett-Packard and Cisco, though the two giants have been rallying their banners for war since the launch of Cisco's Unified Computing System last year.
In a blog post late Thursday, Keith Goodwin -chief of Cisco worldwide partner organization - announced that his company is giving HP the shove from its certified partner program. By removing HP from its buddy list, Cisco denies the company a peek into its confidential product roadmap and pricing incentives, leaving the vendor behind the pack when it comes to ensuring that its data center products work well with Cisco's ubiquitous network kit.
The decision marks the beginning of what was an inevitable war between the once tight-knit partners after a year of overt attempts to steal customers away from each others' core businesses. With tech spending creaking back to life in 2010, Cisco is attempting to make inroads into the server racket where HP dominates, while HP is moving into the enterprise router and switch business where Cisco rules supreme. The question is which company depended more on the others' partnership.
The first cracks in the Cisco/HP relationship emerged last March, when Cisco unboxed its UCS blade and rack servers. UCS converges servers and networking into a single system with both virtual and real switches. Also crucial to Cisco's virtualization efforts, the company has let EMC and NetApp arrays plug into the converged switches.
But Cisco has a long way to go to match HP's clout in the blade server biz. According to IDC's third quarter 2009 figures, HP leads the blade server market with 50.7 per cent of total worldwide revenue share. IBM follows with 29.4 per cent, and Dell holds the number three position with 8.9 per cent.
Earlier this month, Cisco chief executive John Chambers said that while UCS gear is still in the "early stages of pilots and customer acceptance," the products showed sequential growth rates in excess of 100 per cent in fiscal Q2 compared with the last quarter. He said that Cisco ended the quarter with 400 UCS customers, but he didn't estimate the UCS ramp in fiscal 2010.
While some of Cisco's server partners denounced the toe-stepping play, HP got even.
HP answered UCS with the BladeSystem Matrix, an amalgam of servers, storage, and server gear in a single box, and lighting a fire under its ProCurve blade switches. But HP's most ambitious counterplay by far was its $2.7bn acquisition of networking equipment maker 3Com, which is expected to close in June.
HP's 3Com deal received European Union antitrust approval last week. China's competition regular has yet to rule on the takeover, but it's unlikely to oppose the corporate marriage.
Though all systems appear go for the 3Com acquisition, product integration is still likely to take some time. To that end, it's no coincidence HP announced Thursday that it will be selling QLogic 8-Gbps Fibre Channel Switches that can be used with HP servers and storage kit.
The looming acquisition was Cisco's cue to obscure HP's view of its networking equipment roadmap. HP's response to its abrupt ejection from Cisco's bedchambers was to advance its pitch that HP is the open alternative - a tact that Cisco rival Juniper Networks has been using for some time now.
"Most major players compete in one deal, and partner in others to best serve the client's needs. We do not believe it is in the customer's best interest to take a proprietary stance," HP said in a statement.
With HP and Cisco now openly lunging at each other's throats, there can be little doubt this war between the former partners will come to a head in 2010. ®
Sponsored: Webcast: Simplify data protection on AWS