Update: Toshiba's small enterprise disk
600GB and 10K same as Seagate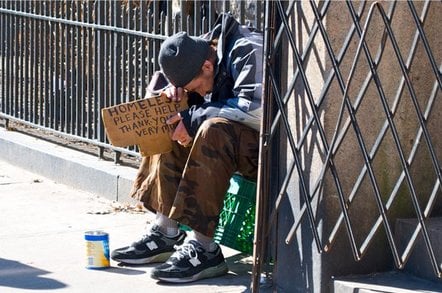 Toshiba has announced its enterprise 2.5-inch disk drive credentials with a trumpet blast; it's sampling a 3-platter, 600GB drive now, with a 6Gbit/s SAS interface, and shipping it in April.
Toshiba's new MBF drive comes in 300, 450 and 600GB capacity points. It spins at 10,025rpm and has a 16MB cache. The thing will spin slower when idle, a first we believe, to effect a 28 per cent power saving. It also comes with a self-encrypting drive option and the maximum transfer rate is 216MB/sec. The drive's dimensions are 69.85mm x 100.45mm x 15.00mm.
To reach the 600GB capacity point Toshiba has had to build a 3-platter drive, the same tactic that Seagate used for its Savvio 10K.4. The Savvio 10K.3 reaches 300GB with two platters and spins at 10K with a SAS 6Gbit/s interface.
Inexplicably Toshiba's release said it had introduced "the industry's highest capacity small form factor enterprise HDD." This claim doesn't seem believable when Seagate's Savvio 10K.4 has similar specifications: 600GB, 3-platters, 10,000rpm, and 6Gbit/s SAS interface.
Western Digital has a 10K, 6Gbit/s SAS S25 enterprise drive offering up to 300GB. It needs to double the areal density of that drive to reach 600GB or add a third platter too.
Hitachi GST is in the same situation as the Savvio 10K.3 with its Ultrastar C10K300.
Toshiba has successfully integrated the Fujitsu SFF technology into its operation to produce this drive. But it does not appear to have produced the highest capacity enterprise SFF drive as it has claimed, just caught up with Seagate.
®