'McDonalds' burger-lers making millions
Classic scam uses Golden Arches for £2m tech sting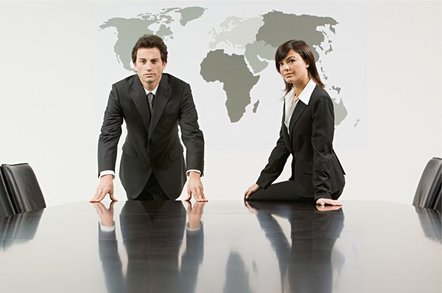 Greater Manchester Police are warning that scammers claiming to be ordering computer kit for burger chain McDonalds have already tricked £2m in hardware from sales departments at "high-profile electronic companies across the UK."
GMP say the fraudsters use various 0845 phone numbers and email addresses to persuade gullible sales staff that they're ordering hardware, on 30 or 90 day credit, for the US pattie purveyor.
The goods are then delivered to an address in Manchester where they are collected but not paid for. After starting out with computers, TVs and laptops the scammers are now also ordering food, wine and spirits.
Detective Inspector Neal Colburn, from GMP's Economic Crime Section, said:
These con artists have ripped off a lot of companies to the tune of about £2m. Not only have they left these businesses seriously out of pocket, but they have also tried to tarnish the good reputation of McDonalds.

I want to stress that throughout this investigation, we have been in close liaison with McDonalds who are in no way under suspicion.

I am also urging companies across the UK not to fall victim to these criminals. If your company is not a usual supplier for McDonalds and you are contacted by an individual purporting to be placing an order on behalf of McDonalds, please treat it with caution. Get the contact details from the legitimate web site of McDonalds and contact them to confirm the order - do not use the details provided by the caller.
A McDonalds spokesman said new suppliers for the firm would need to register and individual restaurants are not authorised to buy high-value items.
Full police statement is here.
The email and phone details used by the clown-conners include:
08452691742, 08452691745, @mcdonaldsuk-site.co.uk, @yahoo.co.uk, McDonalds@aol.com, @aol.co.uk, @mcds-ops.uk, @mcdonaldsrestaurantsltd.co.uk, @mcds-ops.co.uk
Anyone with information should call Greater Manchester Police on 0161 856 6551 or 0161 856 6532, or the independent charity Crimestoppers, anonymously, on 0800 555 111. ®
Sponsored: What next after Netezza?