Oxford snaps high-speed movies with consumer cams
Video in the blink of an eye
Your camera may one day be able to take ultra-high speed movies, allowing you to capture amazing footage of fast-moving objects.
That's if a new technique in scientific imaging makes it back onto the off-the-shelf, consumer-oriented kit it was developed from.
Researchers at the University of Oxford have developed a way to take a high-speed video sequence using a standard camera sensor - at the same time as capturing a full resolution still image of the scene.
The trick, detailed in a paper published by journal Nature Methods, is to divide the sensors pixels into groups and expose those groups one at a time during the short period at which the camera's shutter is open.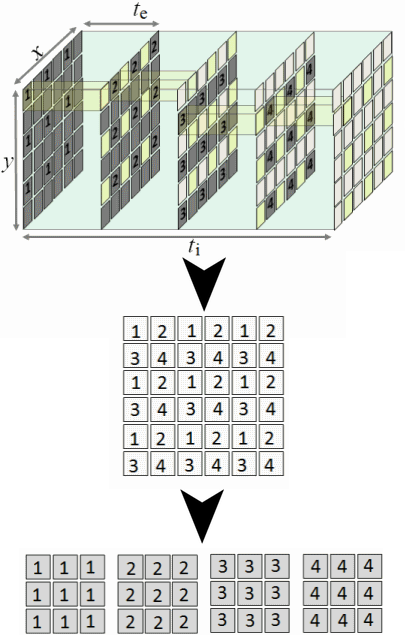 Expose pixel groups sequentially while the shutter is open to produce a full-resolution image (centre) and a lower-resolution video sequence
Viewing the shot as a whole, you have a full-resolution picture. But by taking each groups of pixel and playing them back in sequence, you also have a high-speed video capturing events taking place within the time it took to open the shutter.
The downside is that the video is of a reduced resolution. The team were able to take a video shot running at 400 frames per second. The further you subdivide the picture into pixel groups, the higher the video frame rate, but the lower the video resolution.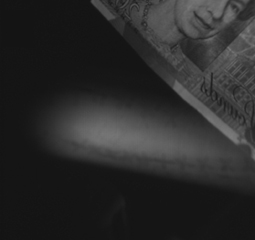 The full-resolution image (top) and the fast video sequence taken at the same time (bottom)
Source: Dr Gil Bub
It's a technique the team calls "temporal pixel multiplexing", and it was thought up by team member Gil Bub while he and his fellows were investigating new, inexpensive ways to photograph high-speed events such as very rapid changes in intensity of light from fluorescent molecules.
"The camera's pixels to act as if they were part of tens, or even hundreds of individual cameras taking pictures in rapid succession during a single normal exposure," said Dr Bub.
"The pattern of pixel exposures keeps the high resolution content of the overall image, which can then be used as-is, to form a regular high-res picture, or be decoded into a high-speed movie."
It's possible to video these kinds of events now, but it requires dedicated, expensive kit to do so.
The technology has been patented by Isis Innovation, the University of Oxford's technology transfer office, and it's ready to be licensed by camera makers. ®