Sony backs away from OLED TV future
More money in 3D, LED TVs
Sony is to exit the OLED TV market in Japan, almost two years after the launch of its ground-breaking 11in Xel-1 telly.
The move, reported by Reuters, will see Sony continue to sell OLED TVs in Japan until stocks run down.
However, a spokesman insisted the company will continue to offer the tellies in Europe and the US, bankrolling the technology's development for these markets. He also indicated the company could return to the Japanese market.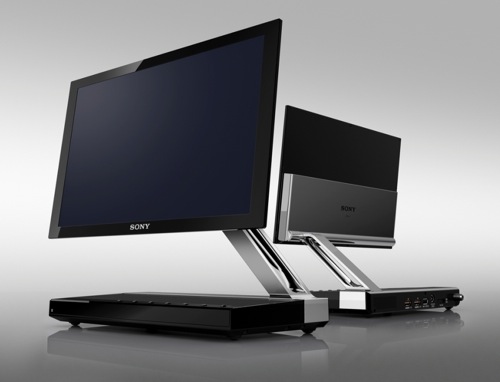 Sony's Xel-1: no longer big in Japan
But not for some time we suspect. OLED was widely seen as the successor to LCD. But the emergence of LED array backlight technology has extended the lifespan of LCD technology and further developments could improve LCD picture quality further, narrowing the gap with OLED each time.
More to the point perhaps, the consumer electronics industry has rallied behind 3D TV, and it makes sense to pitch this to punters in the near term as a premium telly technology rather that one that's not yet ready to match LCD on screen size and certainly not on price.
In August 2009, an insider claimed Sony's efforts to create large OLED TVs had stalled.
Sony's Xel-1 may have been very small, but it was bloody expensive. Buy a Xel-1 from Sony today and it will set you back two pence less than £3500.
At that price, we're not surprised Sony may have shifted no more than 2000 of these sets worldwide. That's what market watcher DisplaySearch reckons - Sony isn't saying.
In November 2009, LG said big-screen OLED TVs won't debut until 2012 - and it'll still take seven years for OLED prices to fall to current LCD levels. ®