Spain to get Europe's first major-vendor smartbook
HP AirLife 100 unveiled
HP has launched the first ARM-based netbook from a major vendor in Europe, though you'll - for now, at least - have to live in Spain to get it.
HP's Compaq AirLife 100 is a 10.1in haptic-enabled touchscreen netbook with 16GB of Flash storage, an SD card slot and a "full milti-tasking operating system".
Which, since you ask, is Android, which lends weight to the assumption that the device - which is being pitched as an internet, email and social networking tool - is based on ARM chippery.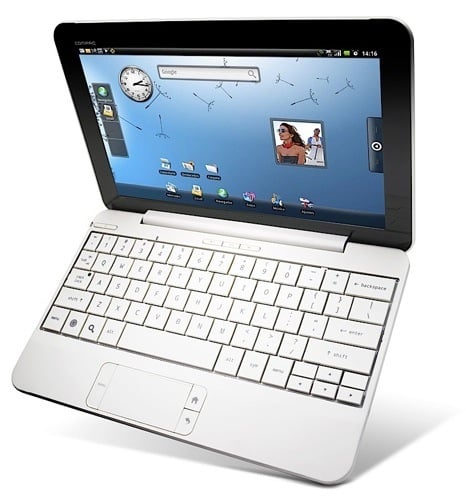 HP's Compaq AirLife 100: ARM 'n' Android
A typical AirLife user "lives much of his life online and no longer values features such as processor speed so much as access to individuals, groups and lists or rankings in social networks", said Charl Snyman, head of HP's Personal Systems Group in Europe, giving further weight to the ARM theory.
HP hasn't confirmed the specs yet, but it did say this "revolutionary device" will offer a 12-hour battery life or run for up to ten days in standby mode. The AirLife has Wi-Fi and 3G connectivity on board.
Spain will get the netbook through mobile phone network operator Telefonica, which owns O2 over here.
Lenovo announced an ARM netbook, the Skylight, earlier this year at the Consumer Electronics Show (CES), but so far hasn't said when the device will make it to markets beyond the US. It's scheduled to debut there in April.
So far, HP and Telefonica haven't said when the AirLife will arrive, or indicated what they expect to charge for it. ®