Open sourcers pump Eucalyptus clouds with data
Terracotta caches in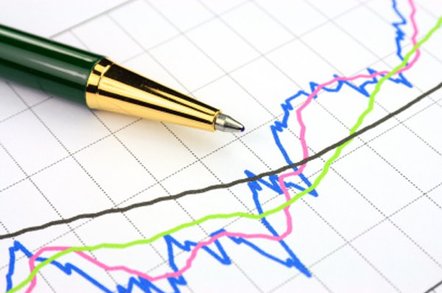 Eucalyptus Systems - the operation offering an open source platform meant to mimic Amazon EC2 inside private data centers - has partnered with fellow open-sourcer Terracotta to help customers upload and then access their data in private clouds.
On Tuesday, the two companies promised tighter integration between Terracotta's technology and Eucalyptus software and said they'd work on joint sales and marketing.
Terracotta provides distributed Hibernate caching, session clustering, and scalability for databases in large data centers. The goal is to help speed upload and access to data through cache and clustering and avoid simply adding more databases or database servers.
Terracotta is already available on Amazon's EC2 cloud, and under the agreement, Terracotta and Eucalyptus have integrated and tested their software. The open-source Eucalyptus platform is wrapped in APIs based on Amazon's.
The partnership is the first of many such commercial deals this year from Eucalyptus to make it easier for companies to set up and run their own private clouds, co-founder and chief technology officer Rich Wolski told The Reg.
Eucalyptus, spun up in 2009, last September released its first commercial product - Eucalyptus Enterprise Edition (EEE), based on the open-source Eucalyptus private cloud platform. EEE works with VMware hypervisors in addition to Xen and KVM.
"We anticipate doing more of these partnerships like Terracotta, where there is a conscious effort to combine value proposition of open source and scale," Wolski said. He did not provide further details.
Wolski said Terracotta helped address "fundamental" problems with scaling SQL in the cloud, where data centers can be huge - running to tens of thousands of servers - and demand fluctuates, putting pressure on those trying to architect access to information.
He said the deal with Terracotta would let Eucalyptus users move from their existing relational architectures to the cloud, accessing data quickly and relatively cheaply. Terracotta charges for its software on a subscription, not a licensing, basis.
Terracotta claims one, unnamed existing customer that provides airline reservation systems and went from running its own large databases on 14 servers with 80 portals to a "small" instance of MySQL using in-memory. Eucalyptus, meanwhile, counts NASA and Eli Lilly as its named customers.
"All our customers have a ton of development in scalable web-services based software platforms that they are trying to increase the scale of and reliability for - they are thinking hard about whether relational databases are the right underlying data management infrastructure," Wolski said. ®