Seagate serves up 600GB Savvio 10K
Three platters, Fibre Channel sets out enterprise stall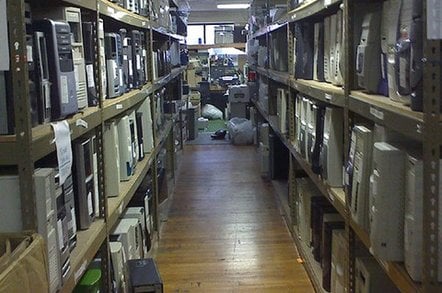 Seagate has a fourth generation Savvio 2.5-inch drive boasting 600GB, three platters and both SAS and Fibre Channel interfaces.
The Savvio 10K.4 is an enterprise drive for storage arrays that, like the preceding 10K.3, has a 6Gbit/s SAS interface, with dual-port communication. But it also has a 4GBit/s Fibre Channel one, a first for such drives.
The three platters means Seagate can reach the 600GB capacity point with the same 252Gbit/sq in areal density as the 10K.3. Although there is an extra platter, the depth of the drive at 14.8mm is the same as the 10K.3.
The new drive has increased reliability: 2m hours MTBF compared to the 10K.3's 1.6m hours, a 25 per cent improvement. The annualised failure rate is 0.44 per cent, compared to the previous 0.55 per cent. There is an SED (self-encrypting drive) option for OEMs that want to protect data stored on the drive. A Protection Information (PI) option detects corruption of data in flight between the host system and the drive, but requires support from a host controller.
Seagate has a faster 15K.2 Savvio, spinning at 15,000rpm and offering up to 146GB with a 237.1Gbit/sq in areal density. We might expect a 15K.3 to come along some time later this year, with a doubling of its capacity and a Fibre Channel interface option as well.
Western Digital is thought to be nearly ready to introduce a 600GB Velociraptor-type 2.5-inch drive, with just two platters and a 300GB per platter areal density. The current one has a 3Gbit/s SATA interface and up to 300GB capacity.
By adding Fibre Channel, Seagate is emphasising the market sector distance between its Savvio drives and WD's Velociraptors. This whole enterprise-class small hard drive area is getting harder for suppliers to define and make products for, as they have to optimise spin speed, power draw, capacity, interface and reliability more and more to produce the product that their OEM customers want.
Seagate has not released pricing and general availability details, although it has said it is shipping its new drive. ®